Welcome…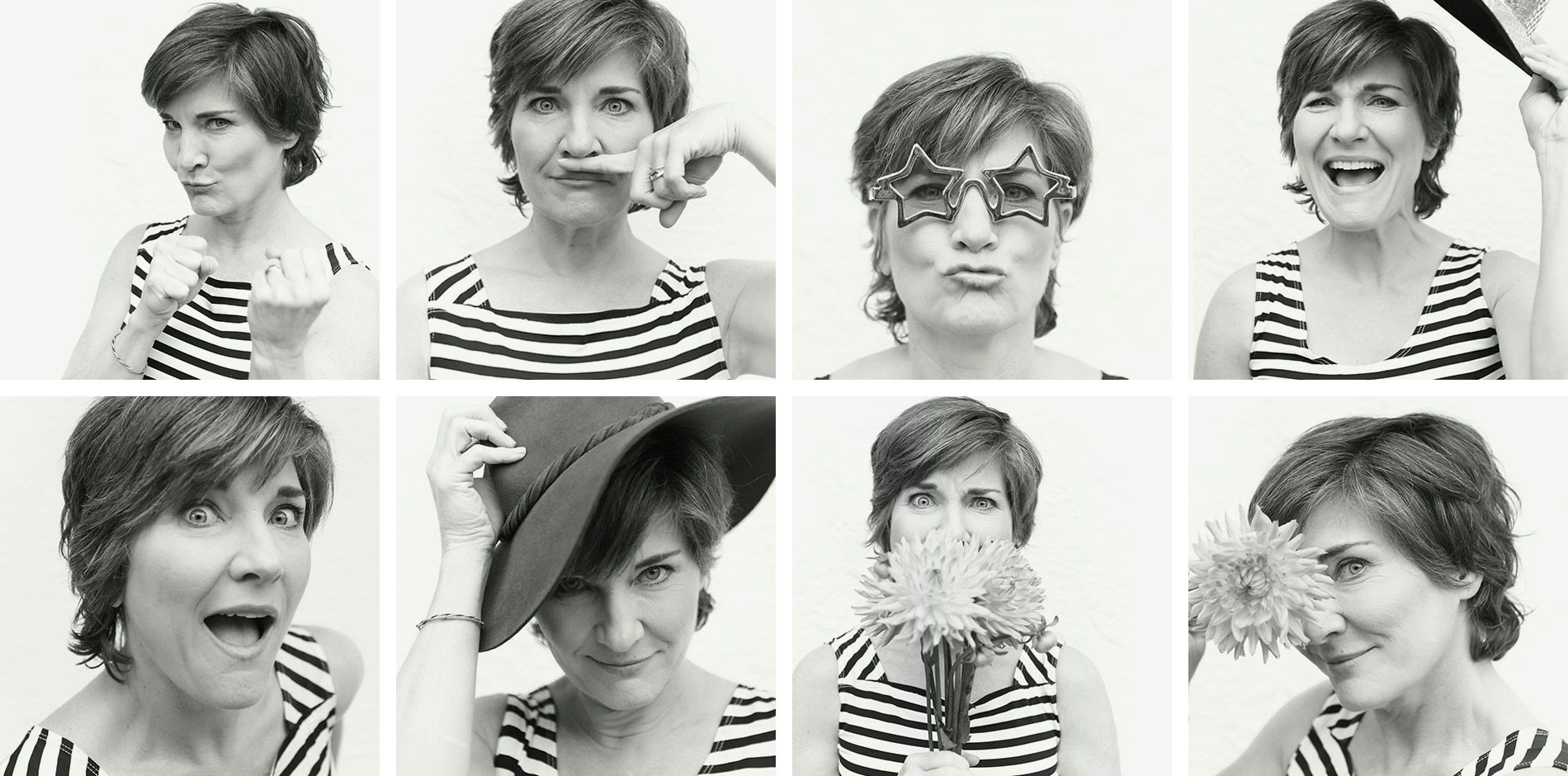 How do you shape and live your most creative & expressive life? How do you keep showing up?
And why bother when so much evil and despair is swamping our world? Does it even matter what you do, how you feel, what you create?
I believe it does. Because when you nurture creative aliveness and awareness, you naturally become a force for good in the world.  Not in an exhausting be-everything-to-everybody save-the-world-while-looking-fabulous but rather in the way that only you can.  You come out of hiding with your gifts, your energy, your love.
Living and creating without holding back is about being a stand for what you care about.
And letting what you care about make you a bigger, braver person.
It's about truth-telling. Vulnerability. Self-trust.
Building your life, rather than the one being sold to you or preached to you.
Staying true to your deepest desires even when you fail.
It means savoring everything, falling in love with Life, even when pain and loss cracks you in two.
It means burning down the barns of the past and navigating by the moon of the present.
It's compassion and grit – because grit without compassion is just grind and has nothing to do with not holding back.
No holding back doesn't mean bungee jumping, running a Fortune 500 company, or having it all: it means you sniff out, again and again, what's beckoning you and follow that and serve that fully.
No holding back can be a bit ruthless and that scares me but so does the alternative – staying in a safe bland no-person's land where the true depth and sparkle of life is never felt & never shared.
And where I then turn away from the world because I'm too numbed out to care.
I choose this phrase for my work because it's the thread that runs through all my eight books, courses, The Oasis, my popular retreats, and throughout my daily life. It's lifted from a favorite Rilke poem.
"May what I do flow from me like a river,
no forcing and no holding back"

– From Rilke's Book of Hours, translated by Anita Barrows and Joanna Macy
If this idea stirs your heart like it does mine, then join me. Because this is not an adventure to do alone.
Live & create with no holding back.
The "official bio":
Jennifer Louden is a personal growth pioneer who helped launch the concept of self-care with her first best-selling book The Woman's Comfort Book. She's the author of 6 additional books on well-being and whole living: The Couple's Comfort Book, The Pregnant Woman's Comfort Book, The Woman's Retreat Book, Comfort Secrets for Busy Women (The Comfort Queen's Guide to Life in hardcover), The Life Organizer, and A Year of Daily Joy. There are about a million copies of her books in print in 9 languages.
Jennifer has spoken around the U.S., Canada and Europe, written a national magazine column for a Martha Stewart magazine, been profiled or quoted in dozens of major magazines, and appeared on hundreds of TV and radio shows, even on Oprah. Jennifer has been teaching retreats and leading workshops since 1992, and creating vibrant on-line communities and innovative learning experiences since 2000. She married the love of her life at 50, and is the very proud mom of Lillian and very proud bonus mom to Aidan.
These days…
WHAT I'M OBSESSED WITH
Climate change and how we can collectively create a new story that, like the story we told during WWII, draws us together to change how we live so we can continue to live.
Barn burning & moon finding. I'm writing a book about how do we let go of the past during crucial moments so we can see by the moon of the present.
Story structure – what makes stories work? Also sentences, careful reading of sentences, that is making me swoon.
Running especially on trails and in half-marathons.
WHAT I'M TOTALLY CHUFFED ABOUT
My daughter Lillian and my bonus son Aidan. It's a marvel to watch your kids grow up and become their own people.
Letting myself be loved by Bob. Letting myself be seen for who I am. (Sometimes so hard!)
Ever refining my teaching and living what I'm teaching.
Weaving meditation with writing.
Creating a brand-new offer based on all my work!
WHAT'S TRIPPING ME UP
Desiring to be done with my new book.
Sometimes not feeling well because my gut gets out of whack really easy.
Shame that I write slowly.
MY CURRENT DAILY RITUALS
Planning my day the night before. ALWAYS. I use Conditions of Enoughness and other tools we use in The Oasis.
Morning starts with cuddling Bob, then meditation, then coffee!
Then – on a good day – right to writing.
FINAL THOUGHTS
I'm a believer in the power of creativity + awareness + action to shape a better world for all. Let's create that together.

Live & create with no holding back.
Where else can you find me?
Phone: 720-491-1183. I'll have someone return your call if we can help.
Mail: PO Box 10065, Bainbridge Island, WA 98110
Contact
Thanks for using the form below to get in touch.
I don't do book or product reviews.
If you'd like me to be part of your telesummit or your radio show or your trip to the moons of Juno, send the details, size of audience, and what you'll need from me. Please know I do not send individual emails to my list.
Thank you!!