"Jen is truly exceptional at what she does. If she could stoke belief and encourage completion of my first draft when I was depressed and during a global pandemic, she can help you too. I could not have completed my first draft without her. Jen is the best book coach out there!"
author of Good for a Girl (My Life Running In a Man's World) – Instant New York Times Best Seller, Penguin Press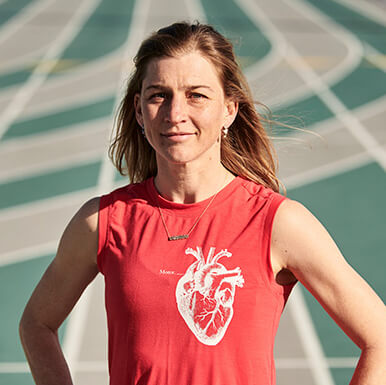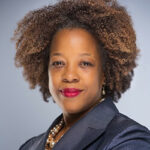 "What I love about Jennifer Louden is her ability to show who she really is. There is no facade with this woman! She shares her challenges, her successes, her struggles, her sad moments, and her triumphs. I love her honest way of saying some days will feel shitty and you are still gifted and awesome!
Everything she knows as a professional working writer living from her creative genius she shares.  If she does not know something that you as a woman in the circle desires to know she will research it for you.
I love Jennifer Louden and I am overjoyed that people like her exist. Bold, funny, creative, and supportive…that is who she is. She also cares about the environment, and diversity and puts her money and energy where her beliefs are. She is the type of person you want on your success team. On my writing table, I keep a postcard she sent me. "Your words, your ideas, your stories, matter. I see your talent and spirit and love supporting you and I believe in you!!!" These are the words from a woman who has the heart to support you towards your life dreams and beyond."
Creative Wellness Solutions LLC
"Jen Louden is a magician, or maybe a witch, I'm not sure. But if she is, she's a very good witch.  After attending one of her Vermont retreats, I decided to plunge into the Mastermind to help me hold myself accountable for finishing my third book which had been languishing for several months. All of the elements of the Mastermind were exactly what I needed to develop my narrative and write a story I was proud of in the time frame I had set for myself. Between the group reviews, and the one-on-ones with Jen (who by the way, is the most fascinating, knowledgeable, and enthusiastic writing coach I have ever had the pleasure to know), I faced down my fears about failing and learned places I didn't even know needed more dialogue, less dialogue, story structure, and so much more. I definitely feel like I got a Master's degree in book writing from the Mastermind and would certainly recommend it to anyone who is in the throes of writing, at any point in your project, who needs a group of knowledgeable cheerleaders and a team captain who is just profoundly good at what she does.
Syndicated Columnist, Author & Speaker | LostInSuburbia.com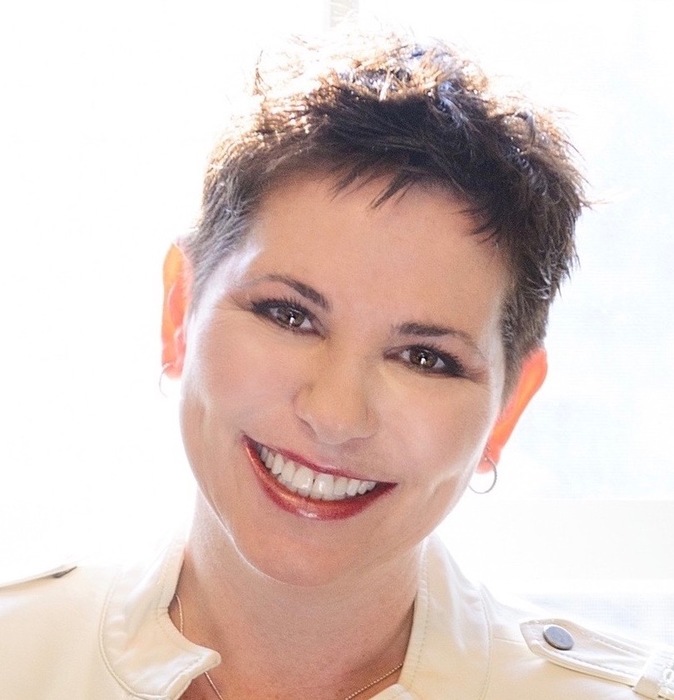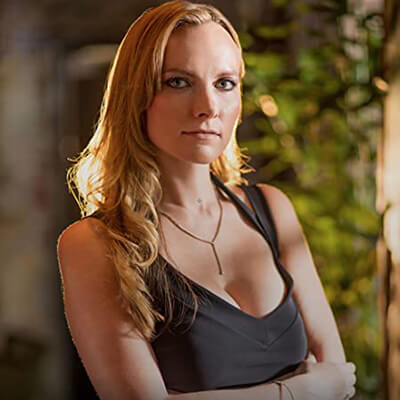 "My Clarity Session was exactly that–an outpouring of creative energy, inspiring advice, and honest insight from a fellow author and entrepreneur. I laughed, I cried, and I finished our session with a sense of possibility and loads of ideas to put into action when the time was right."
#1 New York Times bestselling author of the Hacker Series
"You probably know Jen as a brilliant writer whose books have been on bestseller lists and have taken her from Oprah's stage to her more recent work supporting writers from around the globe.
What you may not know is that she has had an equally long and illustrious career as an entrepreneur who has built her success around her values of inclusiveness, diversity, social activism, radical truth, and practical creativity.
Jen has the clarity and wisdom derived from years of experience. She has guided her own business and those of her clients through shifting tides, all the while remaining true to the vision and values that are woven into every aspect of her work and life.
Work with her; you and your business will be so glad you did."
Mentor and guide for creative visionaries and entrepreneurs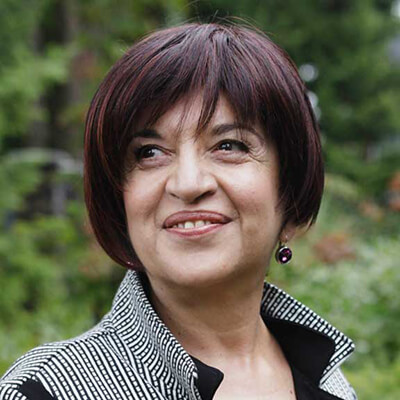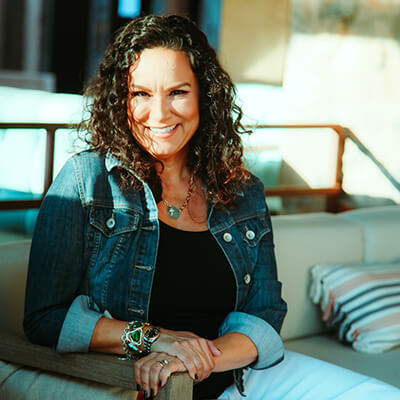 "I've worked with many coaches over my 10+ years in business, and no one is able to blend the practical with the inner work as beautifully and effectively as Jen Louden. She is not only a wise and compassionate mentor, she is also an accomplished entrepreneur with a wealth of experience. Through insightful and gentle questioning, she continuously helps me uncover how to be more authentically me in every area of my life. I'm so thankful to have her as I navigate the ever-changing landscape of business."
Best-selling author, copywriter and online business strategist,
radio show host
"Before working with Jen, I really struggled to get high-level business advice I could trust. Most business coaches understand very little about retreat businesses. And many retreat business coaches are focused on beginners.
I needed support from someone who has both experience and expertise—and Jen has tons of both. She easily spotted where I was going wrong, and suggested doable strategies that I could quickly implement given where my business is right now. She also pointed out all the things I'm doing right, which I wouldn't have recognized if it weren't for her.
Most surprising to me was how incredibly generous and supportive she was. I finished our session with new strategies and a new sense of confidence in myself and my business—which any business owner knows is half the battle. I waited a long time before reaching out to her, and that was a mistake. If you want supportive, savvy coaching that will clarify both where you are and where you should go next, you should work with Jen. Right now."
Inkwell Academic Writing Retreats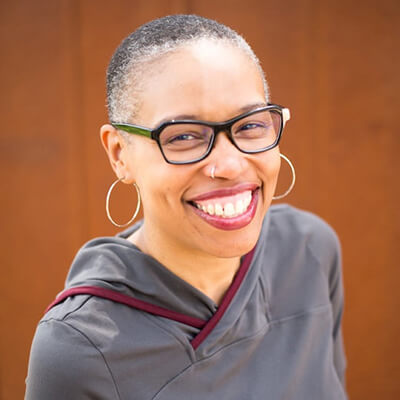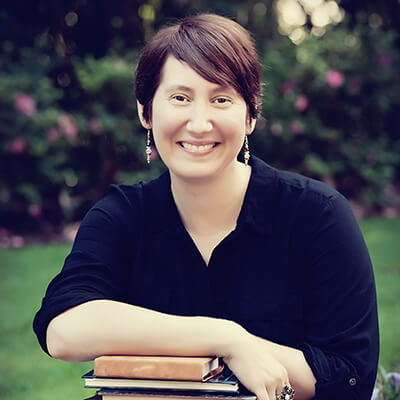 "I booked the Clarity Session at a time when two writing projects I'd been working on were coming to a close, and I had been approached with an opportunity that I wasn't sure about pursuing. This opportunity is one that I wanted so badly to be excited about, but that I was hesitant to give myself permission to go there. Sort of an "it's too good to be true" moment.
At the end of the session with Jen, I felt so much clearer. I was – and still am – excited about the opportunity. I have a list of questions to explore to help me decide if this opportunity is right for me. And even more than that, I recognize that this isn't just about the opportunity itself, this is about being at a point where I'm curious about growing and changing. What's different now is that I see that excitement and nervous energy for what it is: a desire to try something new and Jen helped me recognize that it's safe to follow that desire.
Now, I'm looking forward to continuing to research my big opportunity. I'm open to the possibility that this might grow into something amazing that changes the way I work in the world. Or, that this might not be the right change, but that I'm open to change. The session helped me ease into this space in the middle, between being given an opportunity and deciding whether or not to take it, making it more comfortable here while I gather more information and explore if this change might be the right one for me.
Professor, writer, entrepreneur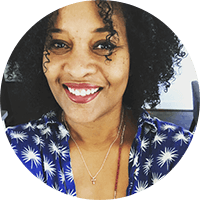 ​"Chock-full of deeply vulnerable and courageous stories, Jennifer Louden's latest book helps you understand, first and foremost, that you're not alone. And that knowledge might be one of the biggest gifts, as she guides you to discovering your own answer to 'why bother?' A riveting book."
Leadership Consultant, Speaker, Author, Attorney, and Coach
"Joining a writing retreat with Jennifer Louden was a gift: a nourishment to my creative self, to the words and the mystery on the page that was beckoning me, and to the story that I know needed to be told. One of the best parts of the experience was finally carving out enough generous space to do the writing I know I need to do in this world.
She is smart, wise, and truly an expert in not only storytelling, but in leading and guiding you through your own writer's journey. She held the space and created a container for us to be open and honest and brave. I'm so grateful for her wisdom and skill at leading groups of people—she makes it seem easy (it's so not!) and lets you step away from whatever life is beckoning you with to finally, for a moment, for a day, for a week: get to tell the stories that only you can tell."
Writer, Entrepreneur & Yoga Teacher | SarahKPeck.com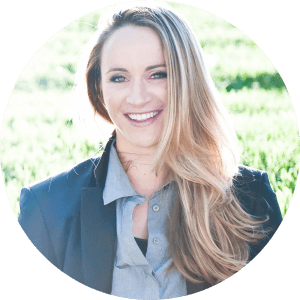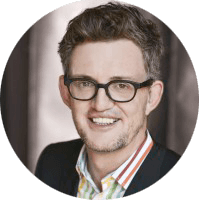 "Writing about who we are and what we might become is perilous. It's all too easy to slip into cloying sentimentality, banal fable or predictable and glib truism. Jen, who is as wise and generous in person as she is in her writing, brings to her work in all forms a clarity and a humanity – lightness and complexity – that I admire and envy."
Best-Selling Author of The Coaching Habit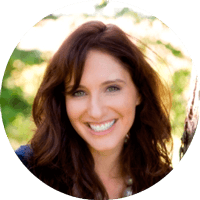 "When I first discovered Jen's work, I was caught in perfectionism, people pleasing, and overdoing. I knew how to push and strive and endure; I didn't know how to be kind or nurturing or soft with myself.
Jen's work—and her radical notion that I could find healing, not through self improvement, but through self acceptance, self kindness, and self care—was a 180 for me, a completely different way of living—and being. She helped me shift out of these painful patterns and soften my addictions to overeating, control and self improvement.
Simply put, Jen helped me wake up, shed what no longer served me, and come home. I feel so blessed by her work, and am grateful for her open, wise, and quirky heart."
– ​Karly Randolph Pittman
author, speaker, and teacher, karlyrandolphpitman.com
"I imagine that Jen probably doesn't even realize the influence she has had on my life and career.
Since 2002, I have run ArtellaLand.com, created hundreds of profitable eProducts, published a bestselling book, with a second book out this year. I've enjoyed the kind of professional flexibility that has sustained health challenges, childbirth, cross-global moves, soul searching, and many rounds of creative reinvention.
But way before all that, I was a wannabe writer, who wrote a lot but shoved it all in a drawer. Until I was in a Writers Coaching group led by Jen in 2001. Her coaching drew me out to name my purpose and propel me into action.
When I look back at the trajectory of my path, I see Jen's warm, championing spirit at the starting line. It's been over a decade since that coaching group, but I continue to be inspired by her work and life and the way in which she continues to pave the way for women on a path to savor and serve."
ArtellaLand.com founder and author of Creating Time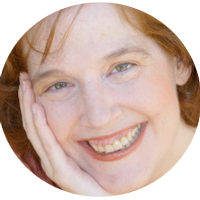 "Jennifer Louden is the definition of authentic. Reading her books and blog through the years is the same as talking with her on my radio show. She is the real deal. Authentic in all arenas of her life. She has the ability to connect with you on the air or with her writings for you to know you are not alone and we are all in this together, moving forward in our lives."
howshereallydoesit.com, coach + radio host
"Jen is a purpose filled, intentional and generous writer, teacher and friend. I'm honored to know her, support her work and be taught by her. No one is able to put meaning to their words and bring them to life through their teaching and life like her. If you have a chance to work with her, do it…your world will thank you."
eringiles.com, Business Philanthropy Consultant | Founder of End Sex Trafficking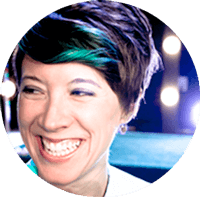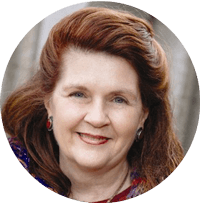 "Jennifer Louden speaks to both ignite and invite the full engagement in our lives that can feel so elusive. She ignites the longing we feel to move beyond isolation and internal absorption by calling us to serve the world we savor. With compassion for our tender shared humanity and its embarrassing imperfections, she invites us to find our own way to contribute to that which we love."
"Thank you for that you do to uplift and support the world. I sense in you a kind of Cheerleader Tour Guide, emerging from a struggle, you leap joyfully to your feet and call out, "Come on! It's not that hard and once you get over this rickety bridge – boy, is it great!" You inspire me – but you also inspire things IN me: things like courage and plucky confidence and the willingness to let myself be real.
My favorite memory of you, which has stuck with me, was on the Creative Joy retreat, when you came joyfully and warmly to each table to greet us all – I sensed your nervousness but I saw, clearly, your willingness to be vulnerable, to be present with us just as you are. To let us see you. (And then you told us about your missing tooth – which cinched the deal. You were real. "
writer, teacher, soul caller, amyoscar.com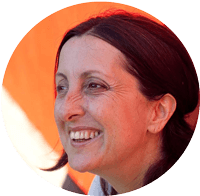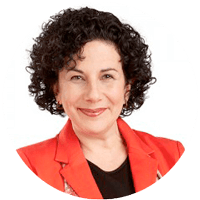 "Every now and then, life brings you a precious gift that keeps on giving. One of those gifts for me is Jennifer Louden.
Jen's exuberant spirit, disarming vulnerability and eloquent pen (keyboard) make up a powerful and effervescent surprise in every blog post, book page and speech. A stellar human with a great big heart, any moment with Jen and her words is a golden treasure."
www.laurabermanfortgang.com
Author, Speaker, Performer, Pioneer of Personal Coaching
"Jen is so accessible and generous, and she's not afraid to be vulnerable. That makes it really safe to just say, "I'm having a problem with this."
She can handle the deep stuff, she can hold the space and make you feel like you're not a nutjob. She holds the safety, the sanctuary for you. Not very many people can do that skillfully, but she can handle it all, and that's a big thing."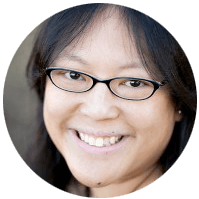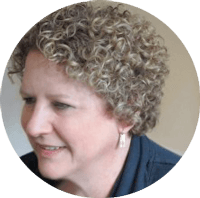 "I learn something from you every time I read your work. Your talk was warm, humble, funny, smart and full of fantastic ideas! I wish I had been following your career path from the get-go."
– Victoria Foster Harrison
Encaustic Prints, Bainbridge Island, WA
"I am writing. I'm 17,000 words into a new novel, and I'm writing lots of poetry. Ever since Taos, Jen, ever since Taos… I do not quite understand it rationally, but my experience at the retreat ushered in the most creative and productive period of my life–and you will always be the good angel of that ushering."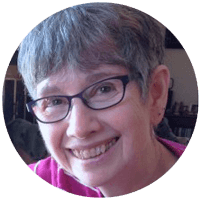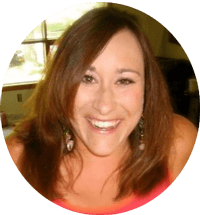 "Why work with Jen? Because she's fantastic, that's why. And she'll help you find your most fantastic self, too. She's open and authentic and playful and fun. She teaches like she writes – from a place of service and genuine caring, knowing this work is important not only for our individual growth and healing but also to make a positive dent in the corners of the world we inhabit as well.
Time spent with Jen is a true gift to yourself. I recommend her offerings wholeheartedly. You will laugh, you may cry, and at the end of it – I promise – something inside will have shifted, and you'll know you've been transformed for the better."
attorney, gypsy spirit, and storyteller, marcihannewald.com
"The work you do is so valuable, so fine, so life changing for so many women. I personally know dozens of women who have you to thank for landmark changes they have made."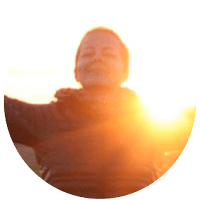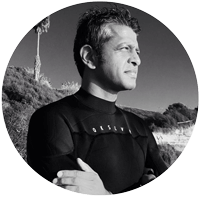 "I had Jen as a guest on the Unmistakable creative podcast. She unlocked so many insights about the writing process for me that it ultimately led to me writing and self publishing two books in one year. My conversation with her was a significant catalyst for my growth."
CEO, Unmistakable Media
Host & Creator of the The Unmistakable Creative podcast
"Jen Louden knows intimately that the way of the teacher and the path of the learner are intertwined. She is a teacher and speaker with a deep grace that opens space for others to join her in a learning journey rather than sit idly by.
Jen has a generosity of spirit as both a teacher and speaker that allows her audience to be generous with themselves, and give themselves both the gift of grace and the courage to learn."
author of Life is a Verb and the Geography of Loss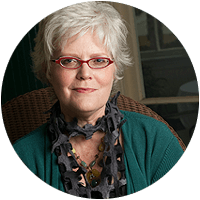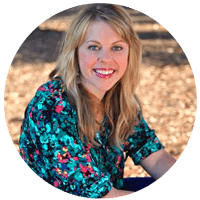 "My weekend with Jen was my first foray into an honest-to-goodness writing retreat. I was slightly terrified going in, but Jen's warmth and welcoming spirit immediately put me at ease. I loved that she took each of us seriously as writers, no matter why we had dedicated ourselves to the retreat. She graciously answered even the most personal of questions about her business, her writing process, and her own fears. I was fascinated by the breakdown of her writing process and took to heart her thoughts on blogging for business. Not only was I inspired, but I also left with actionable technique.
And though writing all weekend may sound tedious to some, it was magical to be supported in that way. We wrote, read, danced, discussed and dined — and I know it wouldn't have been as useful or fun without Jen leading us!"
"Jennifer Louden has the clarity to see through the smoke screens we use to avoid the true challenges of our lives and our age, the courage to face those challenges herself, and the compassion to help us all face them with her – as a teacher, a guide and a friend. I've learned so much from Jen about the essential connection between creativity and change, between savoring and serving."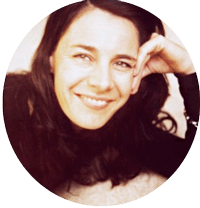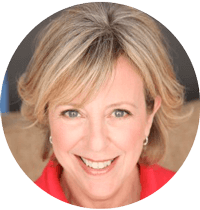 "I'm really good at finding wonderful "vacation" spots and then combining those visits with some kind of brain-filling experience. I'm NOT very good at being still and seeing what shows up when I stop all the ideas that run rampant in my head and simply PAUSE.
Last summer I took a different approach. Instead of the usual business/pleasure "retreat," I decided to do a little research and really give myself the gift of radical self-care.
But it couldn't be just any retreat. No, I had to find the person who "wrote the book" on retreats.
And that's where I met Jen. She's funny. She's witty. She's real. She embodies the very essence of creative joy and she has a remarkable way of infusing that joy into everything she teaches. Jen has an extraordinary gift for wrapping her arms around you with words that leave you changed. Forever."
"Truly, I can't thank you enough, Jennifer. Our coaching conversation and your suggestions have transformed the way I move through my life. And, as long as I'm able to keep coming back to them, they'll transform my life.
Thank you, and thank you for checking on me. And I'll be printing out the blog post you sent out a couple of days ago. I don't know whether you had me in mind when you wrote it, but it was 100% dead-on fit for me, full of great reminders and so much love and compassion I cried while reading."
– Julie A. Fleming, JD ACC
author and business development expert for lawyers, LifeAtTheBar.com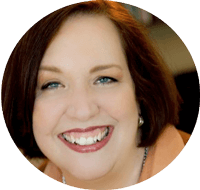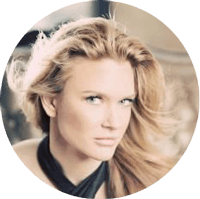 "Joseph Campbell asked, 'Where is your bliss station?' — where you can step outside of practical life and enter the country of your soul. You return with gifts of magic and meaning. Jennifer Louden's work is a Bliss Station."
"This retreat is so valuable to me on a spiritual and writerly level. Being with a group of women who are sharing that focus with me for a week is immensely valuable, and there is always a connection with them for having shared this beautiful time together. I love that I am also encouraged to listen to my heart, to what I really want and need in every circumstance. I feel cared for and free at the same time.
There is no other experience I've ever had that allows me this time for myself. The writing that I'm able to accomplish here is deeper and more conscious than at other times and I'm able to take that with me when I go home. I'm so happy that I decided to take the plunge a couple of years ago and attend this retreat. It's now my annual renewal time!"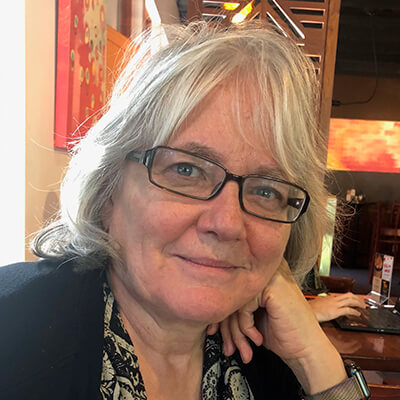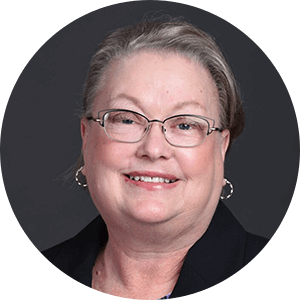 "Jen I am always grateful for your teaching and writing and what a HUGE difference it has made in my life."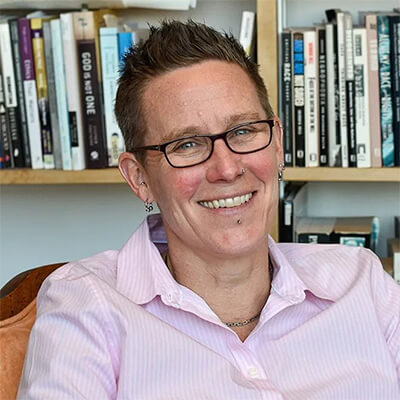 "To share your writing with Jen Louden is to give it attention from someone who embodies a magic combination of sage, cheerleader, interlocuter and advocate. Jen listens so closely she hears not only what is said, but what may want to be said. The depth of her belief in human creativity is only matched by her clarity and commitment to drawing that creativity out in every writer she works with. I feel like I've been given a gift of incalculable worth every time Jen's expertise and love for writing and writers have pulled up a chair alongside me, to be a companion at whatever point I'm at in a project."
– Jennifer Harvey, author of NYT Bestseller Raising White Kids and Dear White Christians
"Do you have a book in you? Do you struggle to get it out and finally make this dream a reality? That's what it was like for me five years before I met Jennifer Louden. I wasn't on her email list for a long before an invitation to join her writer's coaching offer landed in my inbox. I thankfully trusted the little voice inside that said 'sign up, this is the one'.
A little over a year later I stand here before you with my book written and ready for publishing this fall. Jennifer was instrumental in helping me take the ideas that were once in my mind and heart and put them down on paper. It wasn't always easy and at times messy, but throughout it all it was Jennifer's coaching, championing, and tender tough love that helped me bring this dream finally into fruition . If you're waiting to find the right coach or wondering if you even need one, stop thinking and say YES to investing in yourself and your future. Jennifer is the coach that will help you get there."
– Finka Jerkovic, leadership coach, workshop facilitator, founder FINKA Communications Inc. and author of Sell From Love