Retreats and Writing Intensives
Retreat With Me In Person
April 2024 Taos Writer's Retreat: NOW BOOKING  – Only 1 Double Spot Remain!
June 2024 East Coast Writer's Retreat: NOW BOOKING – Only 4 Spots Remain!
 October 2024 Taos Writers Retreat: NOW BOOKING – Only 5 Single Spots Remain!
Get On the Early Notification List
The retreats I create are among the best on the planet. Wow, that's a bold claim. Okay, I can't know that for a fact, but what I do know is hundreds of women over the course of 20+ years have told me, "I have been to so many retreats and yours are the best."
If you want to be notified of future retreat and intensive spots, be sure to sign up for the early notification list.

"This was hands down the best retreat I've ever been on.  As a retreat junkie and leader, watching/experiencing how Jen held space and boundaries in such a gentle, loving way was very inspiring. It was a beautiful blend of true personal retreat combined with writing. I learned a lot about the craft of writing… I left transformed."
Best-selling author of High Bottom: Letting Go of Vodka & Chardonnay, therapist, retreat leader
"Go on retreat with Jen. There is laughter and quiet, wonderful people, some dancing, great food to nourish you, deep rest, and moments of both clarity and extreme hope. It's the best summer camp for grown-ups. There may be a craft project (collage anyone?) but the best takeaway will be the one pithy little idea to bring home and ferment until next time. Just go."


"You (Jen) have an incredible gift and you are so generous in sharing it with the rest of us. My Kripalu retreat with you a few years back is with me nearly every day. I use what I discovered to fuel my work and to stay on my own side when I find myself beginning to stray. Please don't doubt the incredible value of your retreats. They're the gold standard."
Executive Coach and Retreat Leader
"They say 'When the student is ready, the teacher will appear.' Jen Louden is one of those teachers for me. One workshop with her and suddenly many pieces of my project began to fall into place. Gears that were stuck began to glide smoothly. Jen Louden is like Obi-Wan Kenobi for writers. Only younger. And prettier!"
Founder, The Possibility Box and writer, The Possibility Book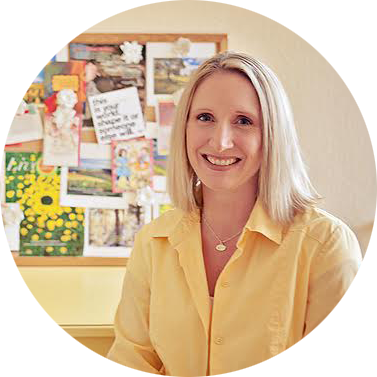 "Joining a writing retreat with Jennifer Louden was a gift: a nourishment to my creative self, to the words and the mystery on the page that was beckoning me, and to the story that I know needed to be told. One of the best parts of the experience was finally carving out enough generous space to do the writing I know I need to do in this world.
She is smart, wise, and truly an expert in not only storytelling but in leading and guiding you through your own writer's journey. She held the space and created a container for us to be open and honest and brave. I'm so grateful for her wisdom and skill at leading groups of people—she makes it seem easy (it's so not!) and lets you step away from whatever life is beckoning you with to finally, for a moment, for a day, for a week: get to tell the stories that only you can tell."
Writer, Entrepreneur & Yoga Teacher, SarahKPeck.com
"Jen is one of those special individuals who not only wears a cloak of many colors, but utilizes her colorful cloak to warm others. Besides being a great storyteller and teacher, she is also a master retreat leader. Heck, she wrote the book on it! She knows what a woman needs on retreat. She knows we need community and solitude, rest and activity, laughter and silence, attention to body and mind. She understands that we need a safe container, comfortable surroundings, nourishing food we don't have to prepare, and permission to put outside commitments aside in order to dive deeper into our creative work. For as long as I am able and she is offering them, I will be giving myself the gift of Jen Louden retreats. Will you?"
Author of Above Tree Line: A Memoir


"Your retreats are absolutely magical. I always go in with one idea or agenda and I always leave with insights and aha's I never could have predicted. The instruction is so thorough and I'm able to get so much writing accomplished; however, the time we have to play and connect with all of the women in the group might be the very best part. Thank you for always bringing such fabulous groups of interesting, accomplished, and soulful women together! I'm so grateful to you, to your work, and to your spirit. Having you as my mentor, teacher, and friend for the past five years has been one of the greatest joys of my life. I feel so lucky to have crossed your path."
Career Coach & Behavioral Analyst
"Jen, I wish that I could show you the places in my mind you have opened, the places in my heart you have healed, the places in my spirit you have enlivened. I wish I could show you because they are real, not tangible, but real."
Director Chick at Twelve Health Solutions


"I came to Jen's writing workshop hoping to gain some new tools in order to create a more structured and supportive environment for my writing and I left with so much more. The weekend addressed my hope tenfold! I was pleasantly surprised by what a wonderful, warm, funny, and engaging instructor Jen is and found the amount of time we spent discussing the struggle to disengage from our inner critic incredibly helpful. It was exceptionally validating hearing others talk about their own inner critic. Since the workshop, not only have I been able to maintain a regular writing practice, but the quantity and quality of my writing has continued to grow exponentially! I would highly recommend to any writer that they come to a Jen Louden writing workshop!"
"If you're a writer, want to be a writer, are writing but refuse to accept the title: make it your goal to find @jenlouden and start getting her email newsletter today.
I did that over 2 years ago and last week it became clear why I felt called to her work, even during the most insane time of my life- tiny babies, tiny apartment, tiny pockets of time to write.
It's taken me a few days to say anything about Jen's retreat for writers I attended last week because leaving Taos, it felt like the most valuable things I took with me were intangible and beyond words.
But now that I'm back in life, the tangibles are showing up left and right.
I learned why I write, how to better assess my work, how to stay with the process even when chocolate and Netflix are calling, and how to understand, or even silence, my inner critics.
Jen, a career writer, and self-care guru extraordinaire, has the retreat life down to a science- and her science is Safety. I can't get over how emotionally safe and valued I felt the entire 7 days.
She creates an environment of love and respect (and FUN!) that can't help but permeate one's writing and ability to dig deep to discover what's dying to be said.
I met incredible women from across the country, Canada and Australia; no two were alike and yet we were totally alike.
Writing fiction and nonfiction, memoir and blog posts, the reasons for writing varied little, the themes pointing to the same values, and the act of sharing a safe space for a time created bonds I thought were only found in-jokes about women's retreats.
My favorite line all week: "This is what my husband was afraid would happen!" when we were all sobbing and wishing we could join the JL cult for life and call it good.
It's hard to get away, especially with small kids. I'm grateful to have a village to raise my children with me and grateful for a husband who tells my kids that Mom is out doing something she loves a lot so she can come home and do what she loves most.
Investing in myself this way pays dividends to my family; I'm seeing them already.
Just don't get me started on the food. Here's one photo of Jen and me, and a million of the food I didn't have to cook."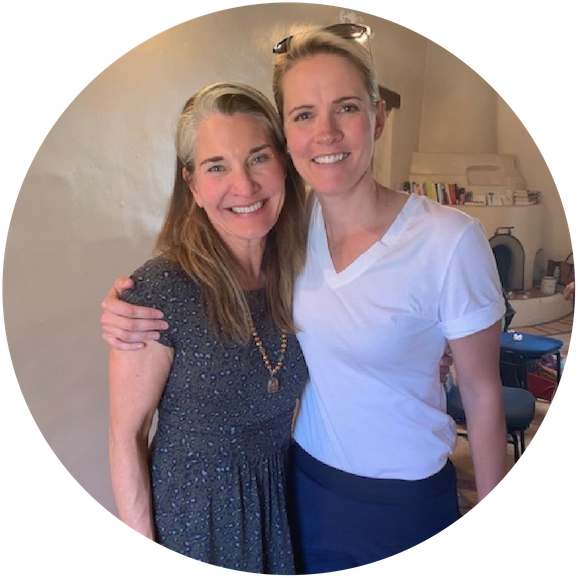 My in-person and online retreats have enhanced thousands of women's lives. Women have written books, staged art shows, changed jobs, revived marriages, started writing in new genres – all kinds of s-heroic missions – because they rested and listened to themselves and because they were willing to stretch out of their comfort zone into new creative territory.
Self-Led Retreat Resources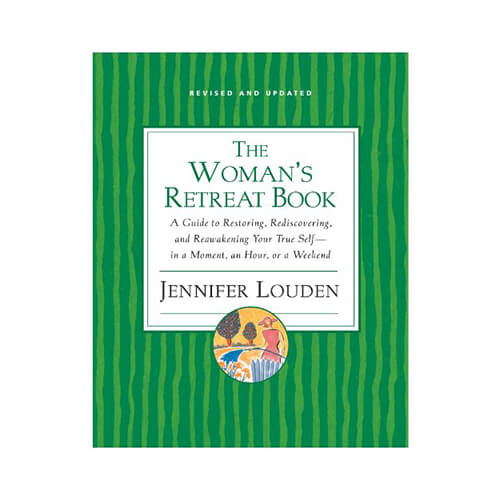 ♦ The Woman's Retreat Book
A guide to restoring, rediscovering, and reawakening your true self – in a moment, an hour, a day, or a weekend! The only book of its kind.
Download your

5 Ways to Start your Non-Fiction Book

right now and calm your frantic neurons by following the very simple steps.
You could write your book faster, easier, and better. Just give this exercise 10 minutes, okay? You got this!