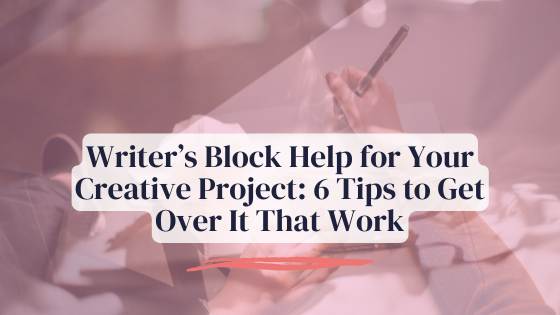 You've no doubt read the quip for the late novelist, Howard Fast:
"Plumbers don't have plumber's block. A page a day is a book a year."
With all respect to the dead, that quote makes me furious.
It's utterly useless advice for writer's block.
Plumbing and writing both involve problem-solving and dealing with shit but plumbing, as far as I can tell, does not involve plumbing (wry grin) your soul to discover what you truly want to say and then crafting those words again and again into something someone wants to read.
And a page a day does not make a book in a year because hello rewrites!
All of which is my grumpy way of saying too much of writer's block help is pat pablum that makes you feel worse when it doesn't work.
So what does help with writer's block, with trying to write a self-help book or a novel? To write freely and write creatively?
1
YOUR WRITER'S BLOCK CURE STARTS WITH UNPACKING YOUR IDENTITY FEARS 
Picture me in my mid 20's, hunched over my dining room table, rewriting the same two pages of a screenplay, then taking a nap in despair, followed by a half a bottle of red wine to blot out my angst.
This went on for weeks.
But my problem wasn't writer's block or even the flimsy story I was trying to construct.
My problem was I had wrapped my human worth up in that screenplay.
I believed I only mattered if I was successful in writing that screenplay and selling it.
WAAYYY too much pressure on my sweet brain.
SCIENCE ALERT: Your brain cannot be creative when it feels threatened.
Ask yourself: What, if anything, am I burdening my writing with? What do I believe, even a little bit, my writing has to prove about me?
Even a smidge of journaling about this, maybe doing the famous Byron Katie exercise for your beliefs, will help.
YOU ARE NOT WHAT YOU WRITE OR WHAT SUCCESS YOU HAVE.  
2
WHAT HELPS WRITER'S BLOCK? SELF-TRUST
We humans need other people's approval. It's how we evolved. We are always going to care what other people think.
But if we give all our power away to what others think about our writing, we are sunk because we won't develop our own ideas and stories, or our voice.
Get in the habit of reading your work out loud and then asking yourself before you ask anyone else or even imagine anyone else giving their opinion:
What do I think of this idea? (scene, blog post, snippet of dialogue)
How does it feel in my body? (your body is the best source of knowledge)
What else do I think my reader needs to know?
What do I know to do next?
Making it a habit to check in with what you think, feel, and desire can help cure writer's block and get your creative juice bubbling again.
YOU KNOW MORE THAN YOU THINK. TUNE IN AND TRUST IT.
3
MORE ADVICE FOR WRITER'S BLOCK: SELF-COMPASSION 
If there is one easy way to soften the ick of struggling to write that almost everyone knows but hardly anybody does, it's self-compassion.
Do it with me now.
Put your hand on your heart or rub your arms.
Feel the discomfort, the frustration, the pain, of not writing.
Fully feel those feelings without minimizing them or pushing them away and without engaging any thoughts about what not writing means about you or your future.
Maybe whisper to yourself, "ouch" or "that hurts."
Imagine a writer you are friends with or a famous writer you know has struggled. Send them love. Wish them to write with ease and joy.
Remind yourself you are not alone in your struggle to write.
Imagine the thoughts and feelings you have about writing like clouds passing across the sky of your vast clear mind. Your struggles will always pass away.
THE SCIENCE IS VERY CLEAR: SELF-COMPASSION  HEALS AND MOTIVATES YOU TO GROW.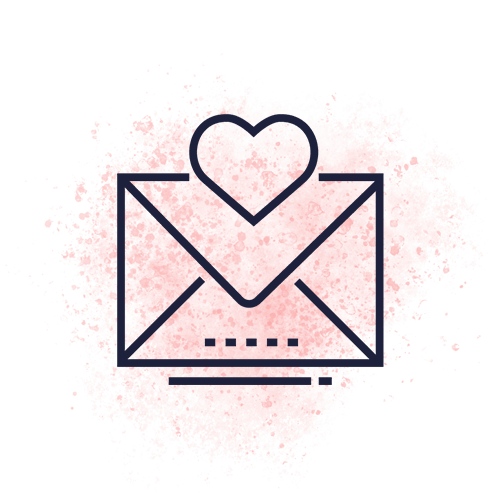 From the national best-selling author of The Woman's Comfort Book and Why Bother.
5 Ways to Start
Your Non-Fiction Book
You can write your book faster, easier, and better.
I've written 9 books with about a million copies sold.
I'm not one of those creepy people who make it hard to unsubscribe or email you again nine years after you've unsubscribed. Giving me your email is like a coffee date, not a marriage proposal.
4
HOW TO WRITE WITH WRITER'S BLOCK: STOP EDITING 
If you can get words on a page, you can make them better.
If you keep deleting words before you have enough to work with,  you can't finish anything and your writers block will continue to strangle you.
Try this: make your font point size 4.
Hard to see, isn't it?
Thus much harder to edit.
Too crazy-making? Then take off your glasses or cover the screen with a piece of paper or turn your screen to black. The point is to keep going without changing a word or yes, even your typos.
You can also try an app like this one, called the most dangerous writing app because if you don't keep typing, it deletes your work.
GET MORE COMFORTABLE WITH LEAVING YOUR WORDS AS IS WITHOUT FUSSING WITH THEM AND MORE WORDS WILL COME.
5
HOW TO WRITE WITH WRITER'S BLOCK PART TWO: LOVE YOUR WORK 
What if you loved your words and your ideas and your stories as much as you do the most important people and animals in your life?
Love your words with the same tenderness and patience, especially when they feel lumpy, misshapen, loutish, and stubby, just like you do your sweetheart or your old farty dog or your BFF when she has had her heart shattered and can't stop ugly crying.
YOU LOVE YOUR PEOPLE AND PETS EVEN WHEN THEY HAVE MORNING BREATH. DO THE SAME FOR YOUR WRITING.
6
MORE WRITERS BLOCK HELP: DANCE 
Even if you hate to dance.
Close the curtains and dance as wildly and weirdly as you can muster.
Make moves you've never made before. Be as inventive with your body as you can.
Dancing will shake loose some of your stale energy and making new moves with your body increases your creativity.
FROZEN BODY = FROZEN MIND.
I've got only one final question for you: which of these suggestions will you do now?
RIGHT NOW not after you sit at your computer for another hour like Jack Nicholson in The Shining.
***
Writer's block demands you try something different and that you stop believing this temporary state means anything about your future as a writer. 
Stuck is never permanent.
Stop believing it is.
Now go!
Need more help with writer's block? Check out Make Your Thing: Jettison Doubt and Create out Loud Now. Part quiz and part get unblocked now, tuck it away for a bad day. Better than a martini.