The Oasis
with Jennifer Louden
Dynamite for Your Creative Blocks
Consistently Create out Loud
"It's like having Jen as your personal coach!"
As a smart, creative woman who longs to make a difference in the world, you deal with more than your fair share of:

Disappointment & Why Bother Thoughts
Trust me when I say that these do NOT have to be your constant companions for your journey! After making my living writing, speaking, and teaching for almost three decades, I know how it feels to deal with seemingly endless periods of creative downturns, blocks, and frustrations.
But after years of study and experimentation, I've discovered simple, accessible practices that will help you get out of your own way and FINALLY make progress to that creative and life goals that've been calling to you.
Whether you're a writer, a creative entrepreneur, a teacher, a gardener, a chef, an activist, a poet, a parent, a grandparent, a healer, or an artist, you are "a creative"…
…And learning to play with and befriend the energetic cycles, the doubts, and the fear gremlins is the secret to experiencing the full, deep joy of leaning into your creative yearnings.
YOU CAN CREATE WHAT YOU TRULY DESIRE
*(which my friend is very different from getting the perfect results)
Ready to learn specific, actionable skills to help you get out of your own way?
Ready to get compassionate effective help to make yourself and your desires a priority? Not just once in awhile but every week, heck every day!
Ready to stop forgetting what you want because life gets so crazy and everybody else comes first?
BONUS! Join now and receive my powerful ebook How to Follow Through on your Creative Desire.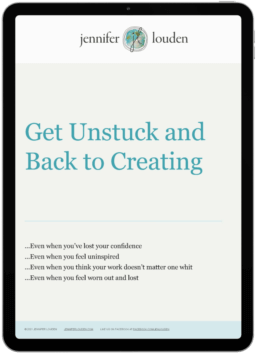 Here's How The Oasis Supports You:
I created The Oasis to support creative souls by providing weekly focus sessions, targeted resources, and feminist-informed mindfulness tools, to help you get out of your own way and continually make human-scaled progress towards your (sometimes secret) dreams and desires.
We keep it simple, do-able, and fun — just enough to keep you inspired, fueled, and supported the way that serves you best.
While staying completely and utterly out of any sort of self-improvement "I'm not good enough" trap.
And as far away as humanly possible from any "live, love, laugh" best life slogan bull and even farther away from hustle culture toxic productivity.
Each week, I deliver a curated collection of resources to help you…
Take Consistent Action on What You Care About
Stay Focused even when Life Gets Crazy
Be More Compassionate with Amazing Self
Celebrate the Creative Being You Are so You Can Thrive — NO MATTER WHAT!
The Oasis Membership at a Glance
Weekly Oasis Audio
Each week, you'll receive a new audio focus session  that combines brain science, psychological research, ancient spiritual technologies, my famous "trickster prompts," and more. These unique nurturing motivational audios are the cornerstone of our work together. They're a reminder to prioritize self-care & your desires while taking action on what matters most!
Weekly Monday Morning Motivation
These bite-sized videos meet you on Monday morning to help you declare what will satisfy you this week and decide clearly what you can truly do. Stop getting sucked into the whirlwind of reaction, and start the week centered and clear.
Live Monthly Calls
Accountability and gentle structure for creatives is key. You'll feed your muse  and receive — and provide! —  accountability with a variety of methods, including coworking sessions, journaling prompts, coaching, tapping into "hive mind," and more.
Oasis Streaks
Every month we focus on taking action on one tiny aspect of our creative lives. Our most recent Streak was all about desire!
Insider Resources
Like all of us, I'm constantly evolving, learning, and growing. I'll share the latest on my own personal journey to infuse my life with more creativity, desire, and joy. See how I get in — and out of — my own way in real time! From the serum I use for dry skin to the best novel I've recently read to the research I use to make the Oasis audios.
Life Library
Accountability and gentle structure for creatives is key. You'll feed your muse  and receive — and prCan't get started on a project? Creative anxiety have you by the throat? The Internet sucked you into its vortex? Wondering how to market your work? Click over to the Life Library where you'll find an assortment of short audios and videos to inspire you, motivate you, and shift your energy – fast.ovide! —  accountability with a variety of methods, including coworking sessions, journaling prompts, coaching, tapping into "hive mind," and more.
Writing & Business Practices
If you find meaning by playing with words or creating your own business, you'll love these monthly audios to expand your knowledge and joy.
Private Community
You'll love our private community with opportunities to connect with travelers on the same path and make like-minded friends. Share resources and experiences, celebrate wins, find creative collaborators, make new friends, and cheer each other on!
All-Access Pass
When you join, you get access to the entire library of Oasis resources! Over 100 hours of support to get unstuck , just waiting for you!
BONUS! Join now and receive my powerful ebook How to Follow Through on your Creative Desire.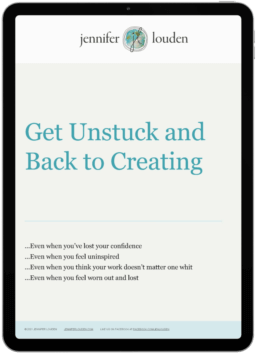 Creativity is a practice, heck, life is a practice, and The Oasis provides a flexible, easy, and fun reminder to bring your creativity, your desires, and yourself to the forefront of your life so you can make progress on the creative goals and dreams you've been hiding.
Creating the life you want is the most important and the most difficult work that adults do and we don't have a lot of pointers or support to do it. It's as if we are supposed to somehow magically know how to live with purpose and integrity, and overcome our fears to get out of our way.
Borrow my feisty spirit to get your scary sh*t down, where you chill and regroup to remember your essential goodness, and where you live the question what's most important to me?
Anne Walsh
The Oasis is one of the best support structures I have ever invested in… It helps me to complete projects as opposed to leaving them half done. The community is one of lively, interested, authentic women who are an inspiration.
— Anne Walsh
Kate Mayer Mangan
I must say [the Oasis has] really changed my life. I'm actually managing to coax a novel onto the page.
— Kate Mayer Mangan
Christine Rosas
Jen masterfully provides a safe container to honor my scary emotions, yet she compassionately nudges me to get my sh*t done.
— Christine Rosas
Sarah Davis
The work with the Oasis has helped me identify my true gifts and desires and I am working towards my ultimate dreams and enjoying the process and the present.
— Sarah Davis
Pam Bustin
Because of the Oasis I am more clear on my goals and those goals are more realistic – more scaled to this one, lovely, human-sized life I am living. Because of the Oasis I dance more, smile more, and love this sweet body I live in. Because of the Oasis, I feel a new sense of belonging – not only to this wonderful bunch of humans, but also out in the world.
— Pam Bustin
Writer | PamBustin.com
Meg Faulkner
Cheaper than therapy, keeps my head straight!
— Meg Faulkner
The Oasis Is Created for YOU.
Whether you're writing a symphony, writing a poem, or writing a grocery list… you ARE a creative. Our most basic desire is to create, to express the life force bubbling in us, and when we embrace and nurture that desire, the juice and joy spills over into every area of our lives!
Unfortunately, our Western patriarchal culture imposes so many expectations and rules on us that we can forget our desire to create, to make a life we love. The Oasis exists for one simple reason — To help remind you of your innate birthright: To love, to grow, to create, to LIVE.
And always to begin again when you forget. With supreme self-compassion.
Coming back to ourselves and what we want doesn't take have to take hard work, intensive therapy, or month-long silent yoga retreats (although you certainly can go that route if it thrills you!). Instead, a series of gentle reminders and practices will help inspire you to tap into the creator in you, leading to tiny shifts that can, over time, result in significant changes.
I'd love to help you create the life you want, the work you want, the contribution you want, to create a life of purpose, meaning, and focus, week after week.
I'd love to help you go from "why bother?" to "hell yes?"
Love,
Jen
Anne Vincent
Spending time every week at the Oasis grounds me. I am totally, completely with myself, exactly as I am. And I am not alone. Feeling accompanied and supported by Jen brings me tremendous peace and comfort. Choosing to join the Oasis, for me, was not about accomplishing a goal or project. It was about choosing to make my self-care a priority. I am so very, very grateful.
— Anne Vincent
Community Development Consultant
Melissa Capers
Because of the Oasis, …I spend less time freaking out about everything I want to do and all the reasons I'm not doing it. …Jen's smart and gentle prompts help me pin down the corners of my tent, to create a shape and shelter in which to dream and from which to begin to accomplish. It's a challenge, a pleasure, a support and guide.
Christine Webb
I heard about the Oasis at a time of major life change. I had recently retired and felt adrift. [Now] I feel stronger, more self-aware, more at peace; I notice that I am kinder to myself and others, and I feel hopeful about being able to create and feel more confident that I can contribute something authentic and meaningful to life, to my community. …What an adventure this has been, and more to come!
— Christine Webb
Retired from fundraising for a non-profit hospital foundation
Bethany Chamberlain
I have been a member of the Oasis for a few years now and I LOVE it. I love the meditations and the encouragement you give 'to keep showing up for ourselves' and all your juicy ideas and tools… I'm always struck by the perfect timing of when I listen to your calls. They are always EXACTLY what I need to hear or work on that day! Thank you!
— Bethany Chamberlain
Melissa Capers
Because of the Oasis, …I spend less time freaking out about everything I want to do and all the reasons I'm not doing it. …Jen's smart and gentle prompts help me pin down the corners of my tent, to create a shape and shelter in which to dream and from which to begin to accomplish. It's a challenge, a pleasure, a support and guide.
Barb Klein
The Oasis offers me a mini retreat from the comfort of my own home, that I can listen to at a time that's convenient for me. It provides a space for me to simply be with myself – to touch in with what's real for me in this moment, to connect with what's stirring inside wanting to be brought to life, where I want to put my energy, and what's realistic given the life that is happening for me right now.
— Barb Klein
Inspired Possibility | life coach, retreat leader, and author of 111 Invitations
Wendy Moore
Jen, it's hard to put into words the benefit of working with you in the Oasis. There is a profound difference between the OHMYGODIHAVESO MUCHTODOINSOLITTLETIME approach from last year and the experience I just had with my work in Nepal … it all felt so easy and natural and flowing!
— Wendy Moore
Artist, activist, creativity evangelist, and world traveler
As a Member, you receive:
New weekly audio retreat with reminders, exercises, and guidance
New weekly video for on-demand calm and focus
Exclusive, "no-advice" community
Live monthly members-only call
All-access pass to past Oasis resources, on-demand
Weekly co-working sessions to hold you accountable
Monthly Streaks to help you tiny consistent action
Monthly writing and business practice for deeper exploration
Q: What is The Oasis?
A. The Oasis is an online subscription that provides weekly practices, exercises, reminders, and resources to support your creative life journey. You'll get a carefully curated collection of audios, videos, and other tools, plus access to our non-Facebook community. Personal coaching, guest lectures, and surprises are all part of your membership!
Q. How much time is this going to take?
A. It's 100% up to you. The weekly audios are downloadable so you're never rushed, and never behind.
Some members listen on their lunch hour or in bed Saturday morning with their coffee. Some members listen out on a walk or in the tub. Some members dip in and out of the content as their time and desire allow.
The Oasis is designed to be super flexible and useful, and to help you live the creative, desire-filled life you want, all in the spirit of self-kindness and lightness!
Q: What if I can't finish all of the content each month?
A: It will be there waiting for you! You can go back to any audio, video, or group coaching when YOU want. Let your desires guide you!
Q: How is the Oasis Membership delivered?
A: We use an easy-to-navigate beautiful online platform where all your audios and videos live, ready to be accessed any time. Every Friday morning, you'll receive an email with a link to that week's content. Our live group experiences take place on Zoom.
Q. What if I want to cancel my membership?
A: If you decide the Oasis is not right for you, you can cancel your subscription at any time and you won't be billed for the following month. We do not offer refunds.
Please note that unless canceled, subscriptions will renew at the normal price of $39 per month.
Q. "I'm decidedly not New Age – will this be?"
A. No! You will never hear me say, "The Universe wanted me to…" Instead, I rely on science-based, well-researched practices, love precise and inspiring language, and share tools that are time-tested and work. That said, I'm an unabashedly wonder-struck gal so expect talk of gratitude, love, life living you, desire desiring you, I use lots of poetry, and I am totally goofy "wow, isn't life amazing!" person and a complete optimist.
Q. "I'm also decidedly not a woman. Am I allowed to join?"
A. The Oasis is mostly populated with women. However, it's not exclusive to women – all genders and gender identifications are open-heartedly welcome. I believe that EVERYONE can benefit from what The Oasis has to offer. Who doesn't need more time to step back from the craziness of life and listen long enough to hear what your heart desires? That's a human need. So this is NOT a women's-only club.
We are a community of diverse individuals of all backgrounds, religions, races, orientations, geographic locations, and personalities. You'll be welcomed just as you are!
Q. "What if I have a question you didn't answer?"
A. Please email my little team at jen@jenniferlouden.com and put Oasis Question in the subject line so we don't miss it.
Mindy Meiering
The Oasis IS an oasis… a place to rest, refuel, and connect with other like-minded souls on the creative journey. Each week I look forward to the weekly audio as a way to begin my week with intention and clarity, and I love all the incredibly helpful resources Jen makes available to support us (co-working calls, guest expert calls, etc.) each month. It's one of the few places I look forward to hanging out online every week!
— Mindy Meiering
Writer, Life Coach, Mindfulness Teacher
Urszula Bunting
I had followed Jennifer for several years and decided to joined Oasis last September. I love Jen's direct style, inspiring tone, and fun attitude. Jen's emails, weekly recordings, monthly events, and Oasis community helped me get through many challenges in 2020. Thank you, Jen!
— Urszula Bunting
Longmont, CO
Renée Ann Cramer
I've been an Oasis member for years, now, and find it to be one of the single most important things I do for my creative life. At the Oasis I'm surrounded by creative, brave, imperfect people who love the process of becoming, and doing, their art. Jen supports us in learning how to choose – how to decide – how to prioritize – how to let go – how to hold both – and how to begin again. Even better? She learns with us, in this space, and creates a true community.
— Renée Ann Cramer
Author of Birthing a Movement: Midwives, Law, and the Politics of Reproductive Care.
Judy Fort Brenneman
I joined Oasis because I was curious: would this help with anything? Would it make a difference in my creative life, my work life, my life-life? I've stayed (almost 5 years, as I type this) because the answer was and is a resounding "Yes!" Oasis is equal parts encouragement, invitation, and inspiration, grounded in solid research and Jen Louden's astute observations about humans and how we inhabit the world. I tuck in every week (with the occasional missed-without-guilt week because there is, as Jen reminds us, "no behind" in Oasis), discovering and re-discovering practical, compassionate, and effective ways to stay true to my own creative work, my work as a writing coach, my family, and my self.
— Judy Fort Brenneman
Greenfire Creative, LLC and Skysinger Press, LLC
Molly Remer
I find that one of the most powerful benefits of being a member of the Oasis is that it "makes a place" for ME–as someone who is often dedicated to creating space for others to grow and who is devoted to generating resources to share and distribute to other people, it feels like a deep sigh of relief to "step into" a place in which I can be nourished and refueled too.
— Molly Remer
Ren Powell
It feels like how I imagine participating in an old quilting bee would have felt like: an active, "creating" community. There are words of wisdom (without capital letters), half-embarrassing revelations, and supportive conversations. I'm continually reminded of what it is to be a real human being who trips up, gets up and begins again.
— Ren Powell
Sara Johnson-Cardona
I joined the weekly oasis in March 2020 and it has been so incredibly grounding and supportive throughout this entire pandemic. I look forward to the Friday audios every week, and I find doing them so nourishing and replenishing. So often there is something from the audios that really sticks with me throughout the whole week and beyond. They also just help me know that I'm not alone. I also love the Monday videos, and just generally love Jen's style!! The online community is so wonderful also, and I have had a lot of fun at the co-working sessions. Basically it is all so amazing and the amount that you get is truly incredible and all so nourishing. I can't recommend it enough!
— Sara Johnson-Cardona
Mama, social worker, trauma therapist, director of Latinx Outreach program St.Louis