Welcome…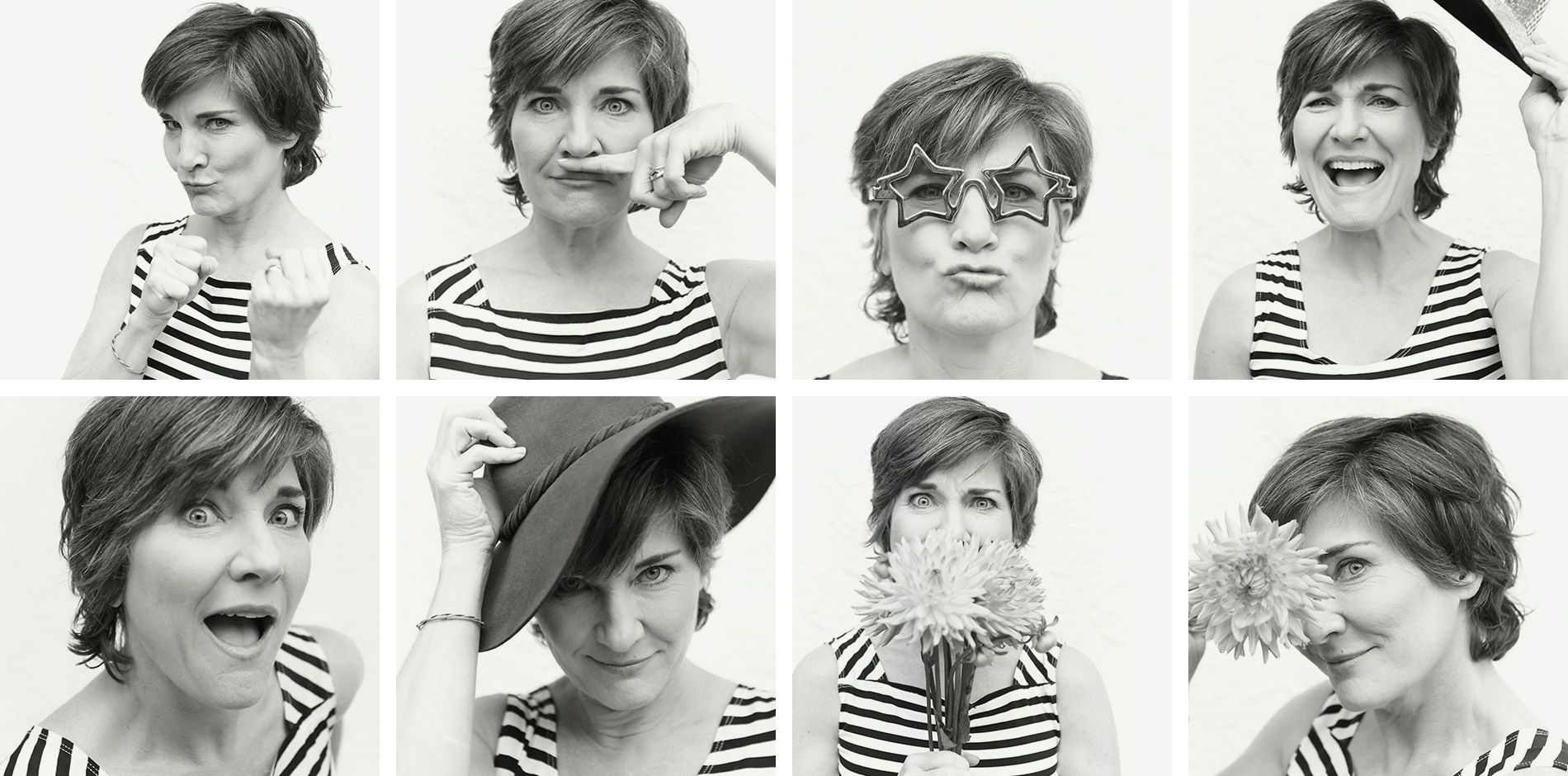 What does living with no holding back look like? Feel like? Why does it matter?
Here's my pitch: no holding back is what these times require.
Not in an exhausting be-everything-to-everybody AND save-the-world-while-looking-fab but rather this is when your full self is called to participate. To show up. To come out of hiding. To waste no more time equivocating, people pleasing or being less than.
Living without holding back is about standing up for what you care about.
About creative freedom.
Truth-telling.
Vulnerability.
Self-trust.
Building your life, rather than the one being sold to you or preached to you.
Staying true to your deepest desires when you fail.
Opening your heart and then opening it some more.
It means savoring everything, even when pain and loss cracks you in two.
It means burning down the barns of the past and navigating by the moon of the present. It's compassion and grit – because grit without compassion is just grind and has nothing to do with not holding back.
No holding back doesn't mean bungee jumping, running a Fortune 500 company, or having it all: it means you sniff out, again and again, what's beckoning you and follow that and serve that fully. Which means saying no to other desires, causes, and people.
No holding back can be a bit ruthless and that scares me but so does the alternative – staying in a safe bland no-person's land where the true depth and sparkle of life is never felt & never shared.
I choose this phrase for the next phase of my work because I see it as the thread that runs through all my eight books, signature courses, popular retreats, and throughout my life. It's lifted from a favorite Rilke poem. Here's one stanza:
"May what I do flow from me like a river,
no forcing and no holding back"

– From Rilke's Book of Hours, translated by Anita Barrows and Joanna Macy
If this idea stirs your heart like it does mine, then join me. Because this is not an adventure to do alone.
The "official bio":
Jennifer Louden is a personal growth pioneer who helped launch the self-care movement with her first book The Woman's Comfort Book. She's the author of 6 additional books on well-being and whole living: The Couple's Comfort Book, The Pregnant Woman's Comfort Book, The Woman's Retreat Book, Comfort Secrets for Busy Women (The Comfort Queen's Guide to Life in hardcover), The Life Organizer, and A Year of Daily Joy. There are about a million copies of her books in print in 9 languages.
Jennifer has spoken around the U.S., Canada and Europe, written a national magazine column for a Martha Stewart magazine, been profiled or quoted in dozens of major magazines, and appeared on hundreds of TV and radio shows, even on Oprah. Jennifer has been teaching retreats and leading workshops since 1992, and creating vibrant on-line communities and innovative learning experiences since 2000. She married her second husband at 50, and is the very proud mom of Lillian and very proud bonus mom to Aidan.
These days…
WHAT I'M OBSESSED WITH
Climate change and how we can collectively create a new story that, like the story we told during WWII, draws us together to change how we live so we can continue to live.
Barn burning & moon finding. I'm writing a new book about how do we let go of the past during crucial moments so we can see by the moon of the present.
Story structure – what makes stories work? Also sentences, careful reading of sentences, that is making me swoon.
Mast brothers chocolate.
WHAT I'M TOTALLY CHUFFED ABOUT
My daughter Lillian and my bonus son Aidan. It's a marvel to watch your kid grow up.
Letting myself be loved by Bob. Letting myself be seen for who I am. (Sometimes so hard!)
Being stubborn. Not giving up on my desires while giving up my story they have to look a certain way to count.
Ever refining my teaching and living what I'm teaching.
Back-bends. Hip-openers.
WHAT'S TRIPPING ME UP
Desiring certainty. Wanting my new book to be "figured out" and have a little red bow on it.
Over-providing when I teach. Finding time to write. (The two are related).
Sometimes: regret (hence the book I'm writing).
These brown boots: I bought them and wore them with love, then put them on the second time and they hurt like hell. Don't you hate that??
WHAT'S HELPING ME TO OPEN MY HEART & LOVE MY DENTS
Creating. It is my secret sauce.
Writing. To make sense of my past. For the love of creating (see above).
Sangha. Community. Being seen and seeing others without judgment. Being held.
The Enneagram. Seeing my compulsive patterns through this lens continues to change me.
Yoga. Since I was 12 I've flirted and studied and then practiced pretty regularly for the last 21 years.
Daily meditation. I am not my thoughts, my sensations, or my emotions. That's such good news.
The doodle dogs. Kissing a wet nose brings me into Love.
Wendell Berry & Rilke. Compressed presence, word dazzle, subtle and shattering truths laid bare.
Marriage. To Bob my second husband. Staying put. Forgiving. Recommitting a thousand times. Accepting failure.
Choosing me – not waiting for anyone to choose me but choosing me daily.
MY CURRENT DAILY RITUALS
Planning my day the night before. ALWAYS. I use Conditions of Enoughness and other tools we use in The Oasis. I plan night before and thus eliminate deciding what I'm doing as the day goes along.
Morning starts with cuddling Bob, then a little yoga, then breakfast – in the winter, usually two eggs – while checking email on the I-Pad. Can't type long answers so I don't get sucked in.
A small pot of Keemun tea come upstairs with me to my studio above the garage. Art journaling (10 minutes), meditation (10 to 20 minutes), then writing into my new book.
The rest of the day varies. Usually more writing – a blog post or teaching materials. Then maybe a client, planning my next class or course, or teaching one. Giving interviews. A team meeting once a week. I allot time to what needs to be done and decide what will be enough for each area that needs attention. Being specific and only allotting what can be done that day is key.
As is lots of mini-dance breaks and dog hugs. And getting outside!
I work out five days a week – yoga class or a long hike in the woods. I'm starting to add back in more strenuous things like dance and barre as my back is healing!
Evenings are pretty quiet – Bob and I love to watch one show via Netflix – we're still working our way through the West Wing and also Peeky Blinders – or read. Winter is more inward than summer when we might be outside playing.
FINAL THOUGHTS
I'm a believer in the power of self-compassion to change the world. Self-kindness + world-kindness + no holding back = a fairer more beautiful world for all. Let's create that together.
Where else can you find me?
Phone: 206-999-8693. I'll have someone return your call if we can help.
Mail: PO Box 10065, Bainbridge Island, WA 98110
Contact
Thanks for using the form below to get in touch.
I don't do straight book or product reviews nor do I do Amazon book campaigns except via Twitter & Facebook if I have reviewed the book. Please send review copies to PO Box 10065, Bainbridge Island, WA 98110 then email me to tell me you did since I forget to check my P.O. Box.
If you'd like me to be part of your telesummit or your radio show or your trip to Mars, send the details, size of audience, and what you'll need from me. Please know I do not send individual emails to my list.
Thank you!!