Discover the Desire for What's Next
The new book from best-selling author Jennifer Louden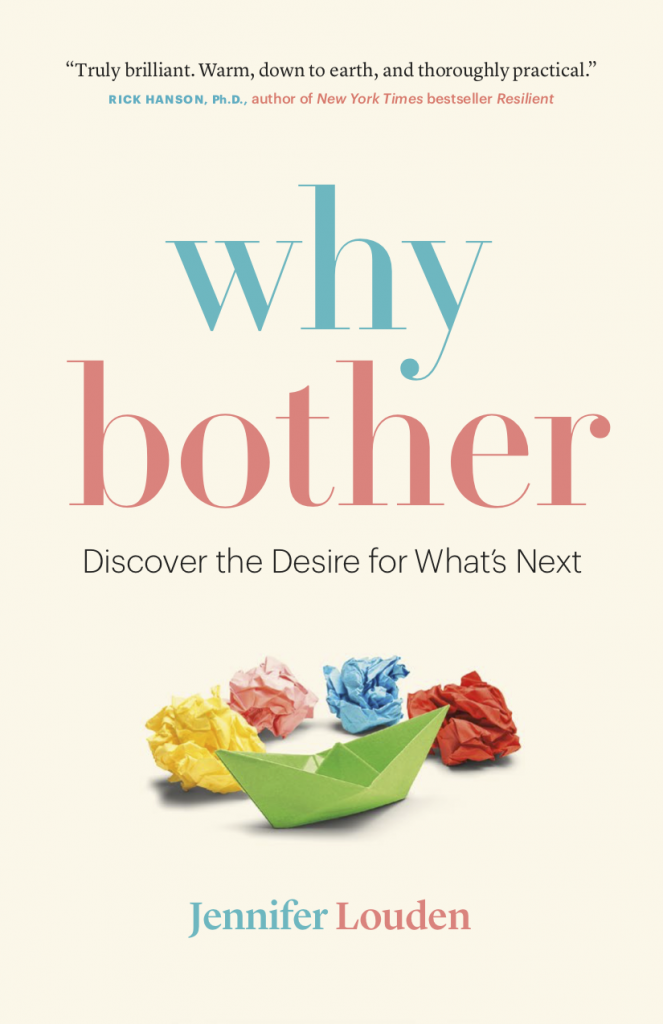 How do you bother after heartbreak, after creative and career defeats, after loss, after sidelining your dreams to pay off debt, raise kids, or take care of aging parents?
How do you keep going when you've always done the right thing, but never your thing?
How do you move forward when your to-do list is checked off, and you can't find the energy for more?
Does anything you do matter when the world is in such dire straits?
The original self-care pioneer, Jennifer Louden, faced these questions after a number of hellish years that included grief, creative faceplants, and divorce. "Why bother?" she asked herself, as she spun into a good old-fashioned existential crisis. That question dragged her down into meaninglessness—until a scary coincidence jolted her awake.
What if she actually tried to answer the question?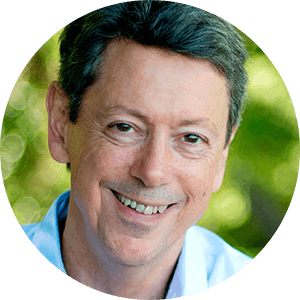 "This is a truly brilliant book. Jennifer Louden is warm, down-to-earth, and thoroughly practical as she explores the profound question of what matters most to each of us. It's quite stunning how she weaves together personal stories, deep reflections, inspiration, and immediately useful actions. A gem. "
Author of Buddha's Brain and Resilient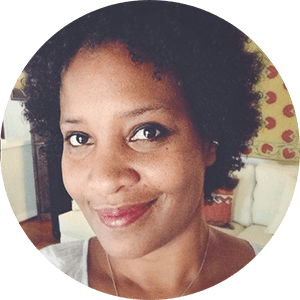 "Chock-full of deeply vulnerable and courageous stories, Jennifer Louden's latest book helps you understand, first and foremost, that you're not alone. And that knowledge might be one of the biggest gifts, as she guides you to discovering your own answer to 'why bother?' A riveting book."
Leadership consultant, speaker, author, attorney, and coach
What if "why bother?" is not a cynical or ungrateful question, but the most important–and natural–question you can ask?

You want to care strongly about something. A goal. A creative project. A cause. Yourself.
You want to feel inspired and invigorated about life.
You want to know your voice and presence matters.
Order Jen's new book and receive:
A brand-new, 3-day Jumpstart Your Bother training
We'll send you three days of short fun videos and a journal prompt so you get the most out of the book. Get the bump of fire, desire, and self-love so that the book can work its magic even faster.
Free eBook of "Why Bother?" Stories
You'll read the stories I found so inspiring and then use the very same questions to write yours. You can download the eBook right here: https://bit.ly/bother-stories
I'm so very grateful you are purchasing the book (in any form) and signing up for the Jump Start Your Bother video training and a chance to win a free month at the Oasis.
And I'm far more grateful you are a person who wants to show up and live life fully because we need as many of us as we can get in these difficult times.
Forget apathy, stop coasting, give despair the middle finger, and let's get our bother on!
Click below to buy the book and then forward us your receipt to jen@jenniferlouden.com to receive your bonuses!
Can't wait!
Love,
Jen