The Taos Writer's Retreat
You love to write. 
Or you used to love to write before you got too bound up and critical of yourself or started to wonder what other people think.
Or maybe you are yearning to take your writing to a deeper level, to write for someone besides yourself?
You know that if you had time free of distractions and filled with inspiration, you would write that thing burning inside you – or finish that project that needs your full attention.
Or simply rediscover your voice.
Wouldn't it be fantastic if someone was serving you delicious, healthy food, and there was a crackerjack writing coach on call if you have a question or get stuck?
And a smart circle of women to giggle with. 
Why not add liberating morning dance, daily writing circles, afternoon yoga, strolls through arty Taos, a labyrinth walk, fresh baked goods (aha, the coconut macaroons!), 3 gourmet meals a day, Taos mountain at your back, and an evening learning session with a multi-best-selling author?
Sound kinda perfect? Then great!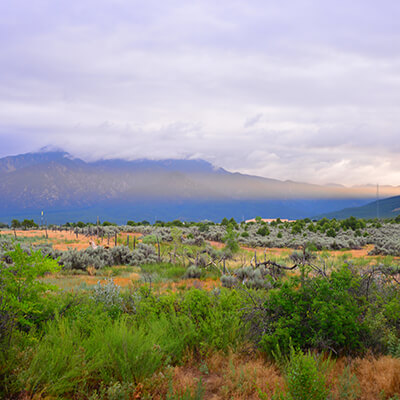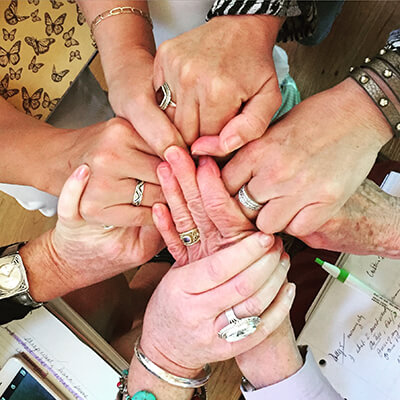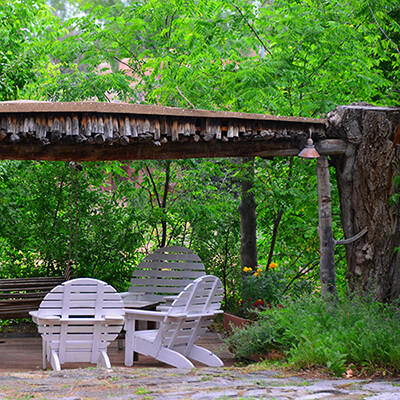 You are invited to the world famous Taos writing retreat
There are 2 dates to choose from: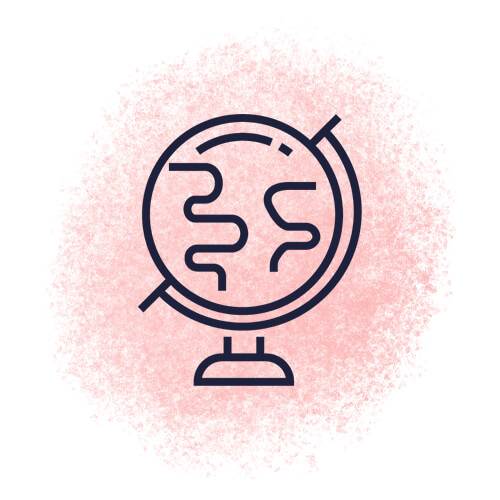 Sunday, April 23, 2023 to Saturday, April 29, 2023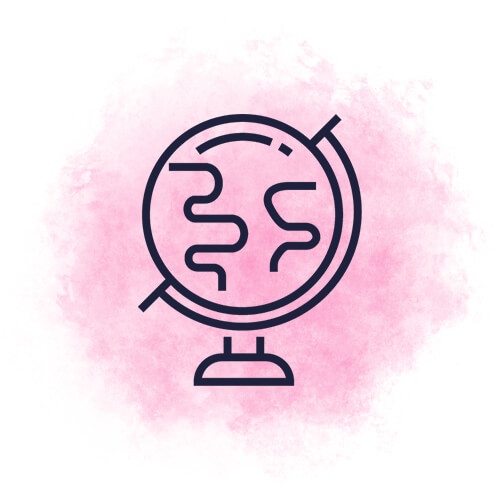 Sunday, October 22, 2023 to Saturday, October 28, 2023
The Mabel Dodge Luhan House
Taos, New Mexico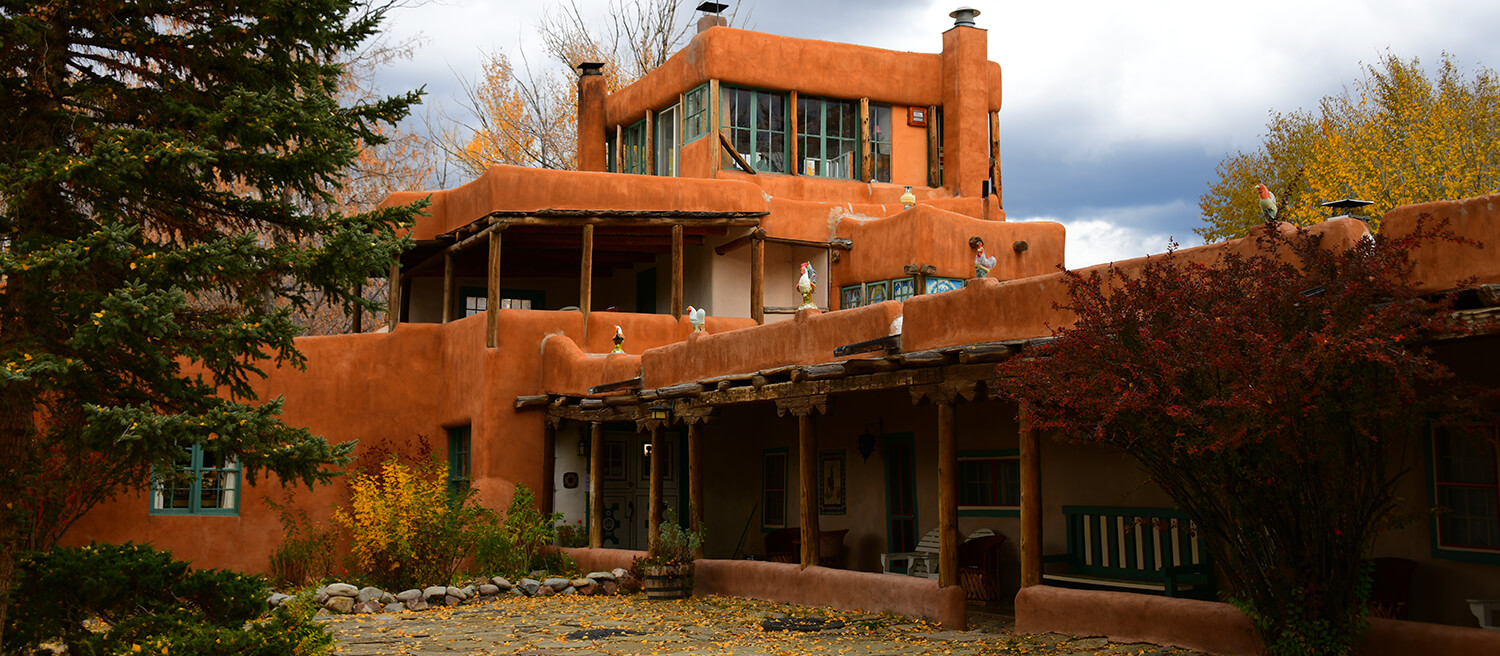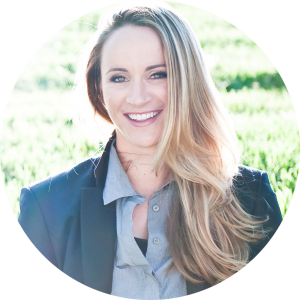 "Joining a writing retreat with Jennifer Louden was a gift: a nourishment to my creative self, to the words and the mystery on the page that was beckoning me, and to the story that I know needed to be told. One of the best parts of the experience was finally carving out enough generous space to do the writing I know I need to do in this world.
She is smart, wise, and truly an expert in not only storytelling, but in leading and guiding you through your own writer's journey. She held the space and created a container for us to be open and honest and brave. I'm so grateful for her wisdom and skill at leading groups of people—she makes it seem easy (it's so not!) and lets you step away from whatever life is beckoning you with to finally, for a moment, for a day, for a week: get to tell the stories that only you can tell."
– ​Sarah K. Peck | Writer, Entrepreneur & Yoga Teacher | SarahKPeck.com
"This retreat is so valuable to me on a spiritual and writerly level. Being with a group of women who are sharing that focus with me for a week is immensely valuable, and there is always a connection with them for having shared this beautiful time together. I love that I am also encouraged to listen to my heart, to what I really want and need in every circumstance. I feel cared for and free at the same time.
There is no other experience I've ever had that allows me this time for myself. The writing that I'm able to accomplish here is deeper and more conscious than at other times and I'm able to take that with me when I go home. I'm so happy that I decided to take the plunge a couple of years ago and attend this retreat. It's now my annual renewal time!"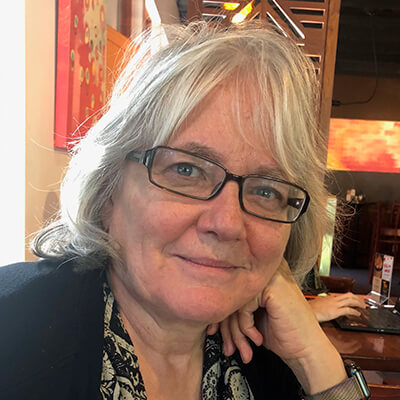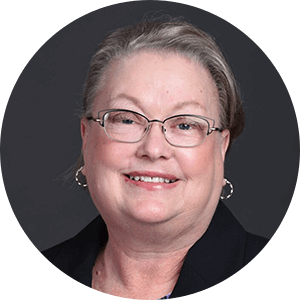 "Jen I am always grateful for your teaching and writing and what a HUGE difference it has made in my life."
Any writer of any genre or level of experience who needs a week to write, rest, laugh, connect, and then write some more.
Any writer who wonders if she can focus her attention for more than 5 minutes.
Any writer who needs more writing friends and to feel less alone.
Any writer who needs to get unstuck and believe in her work again.
It's the retreat for you if you are ready and willing to discover just how much you can love your writing and love the process of writing.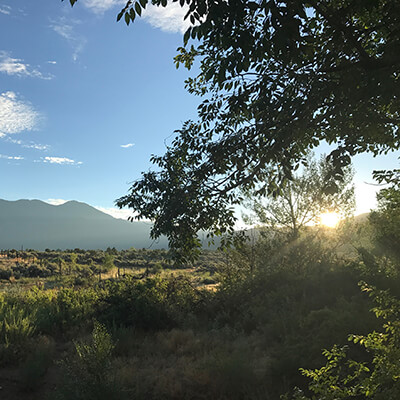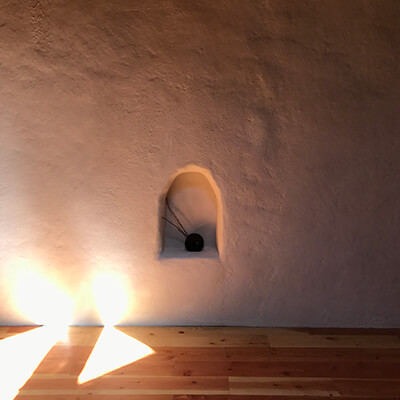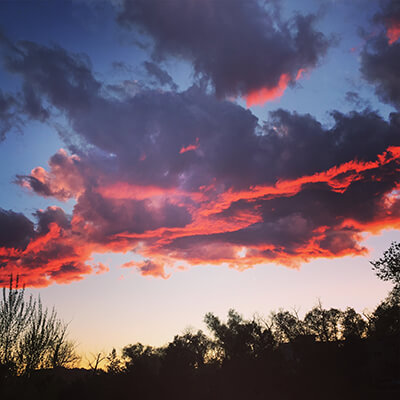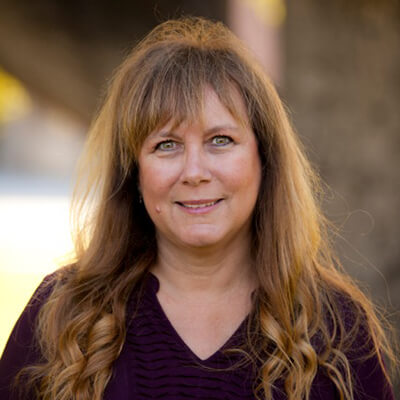 "For the first time in over 10 years I actually disconnected from my work, no e-mail or phone calls, no texts. I fully relaxed and enjoyed the experience, learning, writing, nature, yoga… shall I go on? I have not felt as relaxed and connected to myself as I did on the last day of the retreat, and I will never forget the three most important words you said before we left, 'It's not here.' Thank you, Jen, you have truly changed my life."
"The retreat was exactly the kind of soul-nourishing experience I've been wanting to give myself. It was the perfect blend of guidance and open space. I loved the free dance in the morning, the writing prompts, and the small group was perfect! Being in Taos was transformational. It brought me back to myself in a new way and reminded me why I am here. It was beautiful!"
– Isabel Parlett, soundbiteshaman.com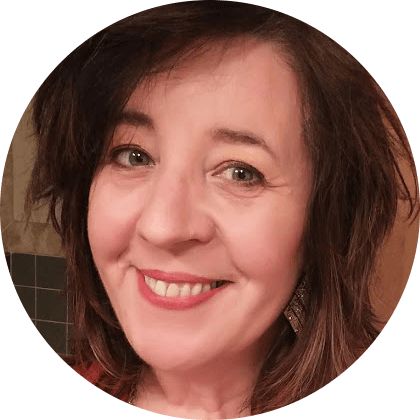 What will you actually get out of this week?
You'll get writing done. My writing prompts are legendary for unblocking your genius.
You'll focus -- the morning practices and retreat container will settle your nervous system down.
You'll feel joy and laugh so hard, your belly may hurt.
You'll feel less alone in your writing desires.
You'll recharge and gather inspiration.
You'll step away from habits of body and mind that don't support you.
You'll take your writing to a new place, and yourself along with it.
Oh, and you'll get the pleasure of knowing that you won't have to cook, clean, or take care of anyone else for one whole week!
This retreat is NOT for you if:
You don't like being part of a group. We do three group gatherings every day and I want everybody to participate.
You want to learn about getting published or getting an agent. You can ask me all the questions you want but this is not a writer's conference.
You're a literary snob. The Taos Writer's Retreat draws all kinds of writers so you must like and respect diversity.
You can't stay off line. I ask you to limit or cut out entirely your internet time.
You want a healing retreat. This is a writing retreat where healing happens. It is not a therapeutic retreat.
You can't stop yourself from giving advice or talking during silent times.
You don't know my work at all. Please do not come without knowing my work or my personality at least a little bit!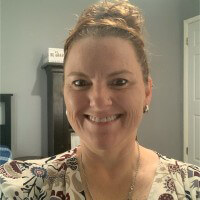 "It was an amazing, wonderful, perfect, lovely, relaxing, informative, delicious week for me!
Jen will help show you how to nourish the writer within you no matter what stage or shape your inner writer is in. You will leave KNOWING you are a writer! I can't wait till next year!"
– Holly R. Bullard, Ed.D.
"The Taos Writer's Retreat gave me so much: time and space to really sink into my next book with the expert guidance of Jen in a supportive group of kind and talented women.
Jen gives just the right amount of technical instruction (like structuring tips I had never heard of before) mixed with writing process techniques that I was able to use in my project immediately. Even more wonderful: having structured time TO WRITE without distraction every day. A perfect balance of group time and writing time.
That half of the group are "returnees" says so much. Even though it was my first workshop with Jen, her opening circle put me completely at ease. Any sense of intimidation (she's published so many books!) just evaporated. She makes the process of writing and workshopping so kind, so real, and so practical.
The setting is inspiration in itself. I mean, really, you're in the company of the high New Mexican desert, Taos mountain, at Mabel Dodge Luhan's house! The food is beyond delicious with lots of healthy options and respect for all of our crazy dietary needs. Gluten-free deserts. You've been warned.
If you're thinking of going, don't think, JUST GO. As a workshop teacher myself and someone who demands a lot from the workshops I take, (I'm picky!) you're in for a well-designed and lovingly delivered writing retreat. Jen is a true pro and it really is a gift to get to work with her." 
– Lisa Sonora | American Artist and & Creative Business Consultant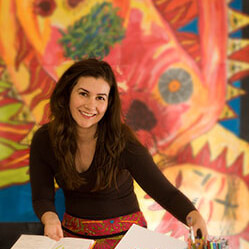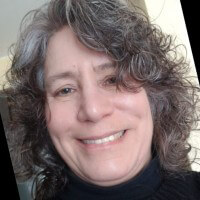 "Before I went to Taos on this Writer's Retreat, I was drowning in shame about not writing. I was convinced I was not a writer, because otherwise, I would be writing. Instead, everything else came first. But sitting down with this group of writers, putting one word after the other onto the page, and talking about what happens as we do that has changed my life.
I learned that it doesn't really matter what the words are (you can always change them later); what does matter is what happens, what unfolds when we become conscious of what is possible when we just trust who we are and what we want. When it is enough to breathe, move, feel, write, and then let it go. After it is over, you will take this retreat with you in your body, your heart, and your notebook. Thanks, Jen!"
– Paula Trucks-Pape, writer
"This is a blissful writing retreat that gave me a natural high. Every moment was a blessing, every person was super supportive, and Jen's writing guidance was excellent. I plan to go back every year!"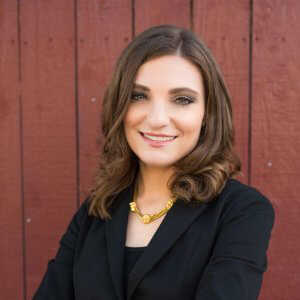 What Actually Happens at the Retreat?
We gather after a delicious dinner on our first evening to enter fully into retreat space where the magic begins.
Every full day after that we start the morning with optional liberate your creative spirit dance (no steps, great music!) followed by a delicious buffet breakfast.
Then we gather as a group writing prompts and to touch in with your small group. The morning sessions slip you easily into fresh wonderful places in your writing and boost your writing confidence 100000 percent. 
We leave the morning session to go directly into silent writing time. You'll find many lovely spots to write around the property or inside the historic property. Jen is on call during your writing time for quick on-the-spot coaching if you get stuck.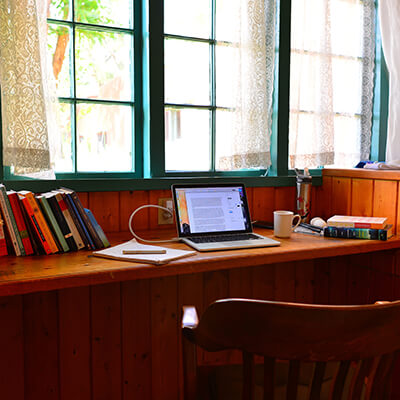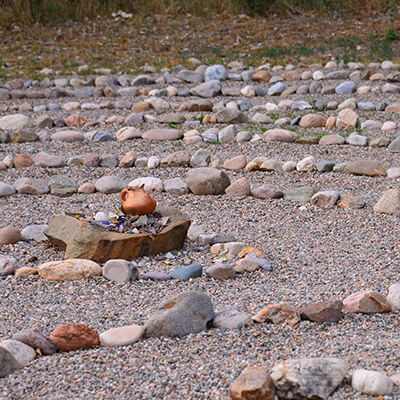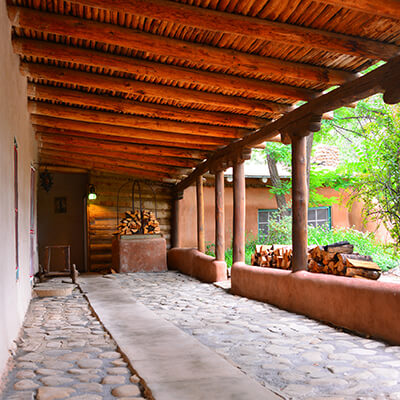 After lunch, we gather to read our work in progress in our small groups and then for brief group coaching.
There is optional afternoon yoga or time to go into Taos to shop or read or nap– or write!
After dinner, we circle up for an evening council and time for Q&A. 
Our last morning prepares you to return to ordinary life with clear ideas what to write next and how to take care of yourself!
IMPORTANT NOTE: To get the full Taos retreat experience, plan to arrive by 5 pm on opening night and to leave no earlier than 11:30 am on closing day.
It takes approximately 2 hours and 45 minutes to drive from the Albuquerque airport to Taos.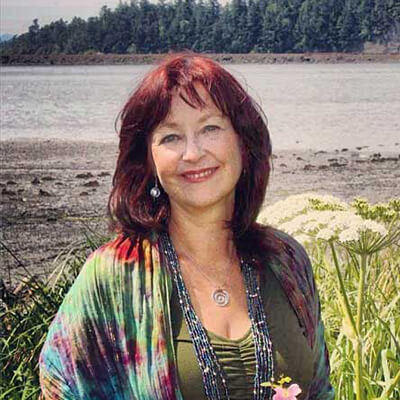 "I had a lot of anxiety before I came, around feeling like a fraud as a writer, and what if after spending this money and time, I come away without having made any changes in my writing and creative practice? Those fears evaporated by the second day.
I came hoping for an 'assignment' from the universe for my next project and I received it while brushing my teeth on the morning of the third day! I was thrilled beyond belief. I worked on my new idea the rest of the week and received crackerjack coaching from Jen. I also received gracious, positive feedback from other women, which made me think that there's a market for this book. I'm no longer floundering, but have a clear direction for my next creative project.
Benefits of attending? The place. The conscious, creative women. The luscious food. The teaching. The times of solitude and socializing. The structure created by Jen that allowed so much to come forth. Being stirred in the cauldron of creativity where magic and transformation happen.
If you are serious about wanting time to yourself, do whatever you have to do to come to the Writer's Retreat."
– Joanna Powell Colbert, gaiansoul.com
"The value of this retreat went far beyond my expectations. As a person who tends a wee bit toward the cynical, before experiencing Taos I couldn't imagine the retreat experience that magically emerges from the incredibly safe and welcoming 'container' Jen creates.
My week in Taos was nothing less than life-changing and all that I learned continues to create a positive impact in many areas of my life. I always knew that writing was a good thing for me, but Taos opened my eyes to the value of trusting myself and my story. I came away with new energy, strong connections with some other amazing women, and memories to nourish me until I can return. I also made significant progress on my book project and left with a clear direction where my writing is headed – that was almost like the 'icing on the cake' compared to other amazing gifts of the retreat. As Jen says, 'going on retreat is not self-indulgent – it is sacred."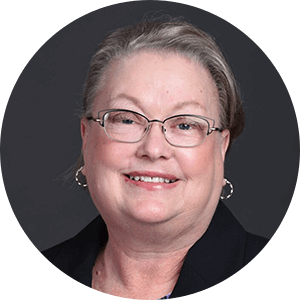 Your fee includes everything! All lodging and all meals, daily writing prompts and discussion circles, yoga classes, plentiful snacks, and love love love.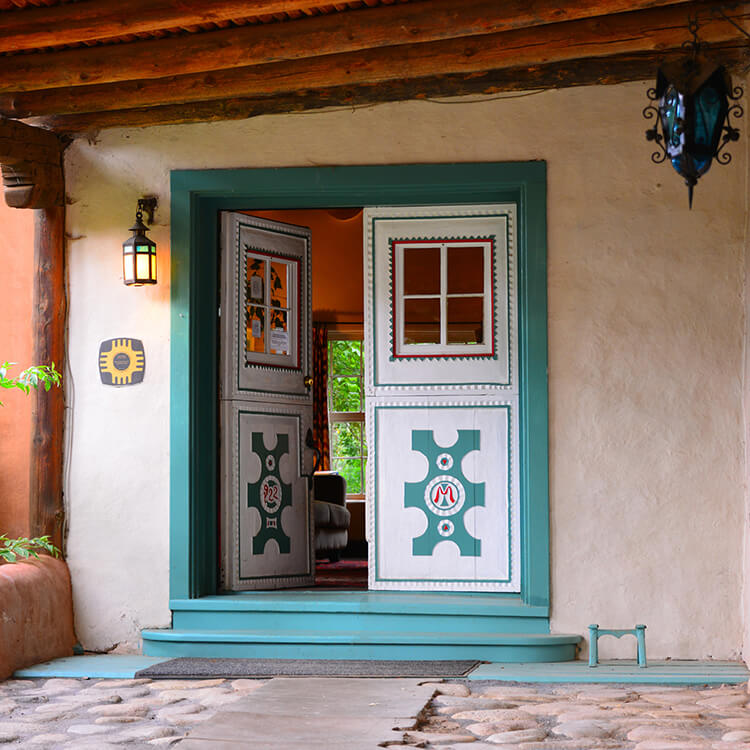 As this is a historic building, you will encounter a degree of "funkiness" you wouldn't find at the Ritz, but if you love stepping back in history and feeling like you are walking in Mabel's shoes (or Georgia O'Keeffe, Ansel Adams, or even Dennis Hopper, who once owned the place), you'll love it. We cannot guarantee rooms even if you come before hand and are in a certain room because we assign rooms based on order of registration.
Note: If you will not be happy unless you are placed in a certain room, please do not attend. Of course, if you must be on the ground floor for any reason, ask and we will do our very best to place you there.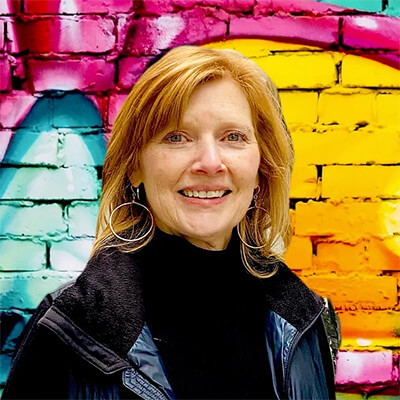 "This was hands down the best retreat I've ever been on. It starts with the absolute sacred and inspiring space of Mabel Dodge Luhan and then blend in the incredibly skilled facilitation of Jen. As a retreat junkie and leader, watching/experiencing how Jen held space and boundaries was very inspiring. It was also very comforting and inspiring to see that Jen really walks her talk on retreating, self care, and being authentic.
The focus on the body through morning dance and afternoon yoga was also key to opening me up to deeper realms. It was a beautiful blend of true personal retreat combined with exploring writing. I learned a lot about the craft of writing. I left transformed."
– Tammy Roth, Best-selling Author, Therapist, Retreat Leader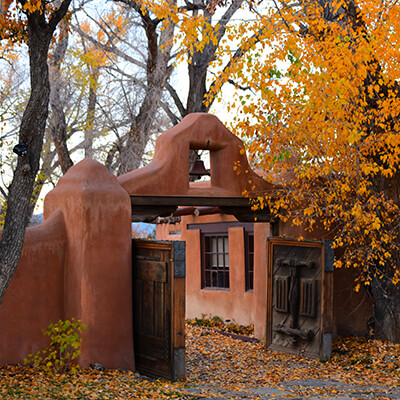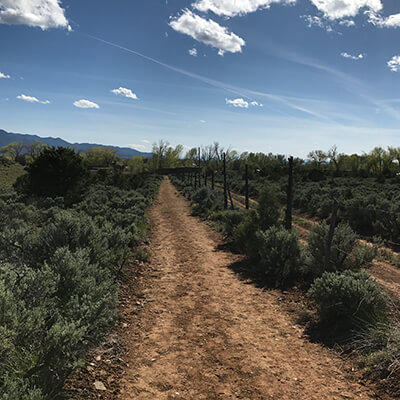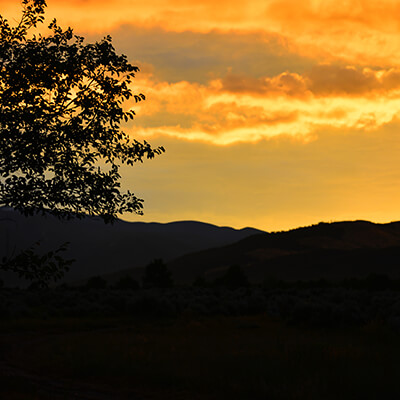 Registration Requirements
This writer's retreat is open to women writers of all levels, from beginner to professional. How do you know if you're "a writer"? Because you write. You do not need to be published to join us! Or you may have been published multiple times. Every level of writer loves this retreat.
You do not need to be working on a particular project or want to "do" anything with your writing, or you might be getting away to finish something big – there is room for it all.
However, I only want you to come if you yearn to make a loving, creative commitment to yourself and co-create this space together. This is a retreat not a vacation and while I am all about rest and play, I also need each participant to show up fully.  In that spirit, you will find a few questions on the registration and deposit page so you and I can both be sure this is the best retreat for you.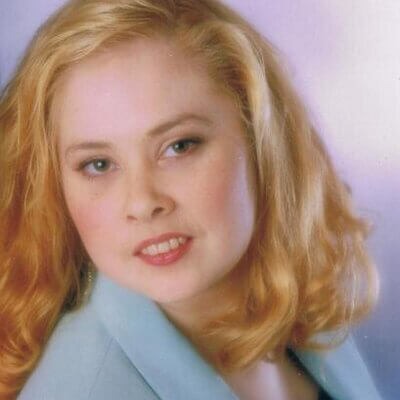 "I was so nourished by Jen's Taos retreat. This is a magical place, full of the spirits of those who walked through the Mabel Dodge house. Jen creates a container, a safe and grounded space, where women of all backgrounds and ages come together to share and learn from one another.
Writing? Yes, we did — and I was constantly blown away by the beauty of the words from my fellow retreatants. But we also stirred our souls, looked deep within, harvested what we've sown in our lives and saved seeds for the future. In the glorious light and air of the mountains of New Mexico, we birthed new dreams. Thank you for making this possible."
"The best part about this retreat was the incredible support Jen and her team create for attendees to write and engage in self-care. I was so nervous about what it meant that I was going to a week-long writing retreat — my inner critic kept asking, "WHO ARE YOU TO DO THIS?!" — but I was so lovingly supported throughout. I left the retreat so happy with what I'd written and a great deal more confident about calling myself a writer.
This was one of the best investments I've ever made in my heart's work, and I'm so grateful I did it!"
– Liz Norell, Professor and Writer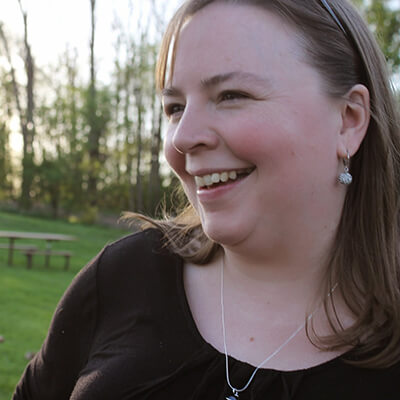 Need to cancel after paying in full? If you cancel more than 90 days before the retreat begins, we will return your payment minus the non-refundable deposit.
If you cancel within 90 days of the retreat, we will not refund any monies, but you are welcome to sell or give away your spot, contingent upon approval of the guest by Jen.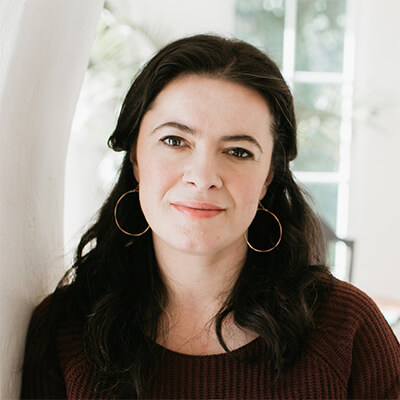 "I chose to give myself the gift of Jen's writing retreat because I thought I would be nurtured by southwest skies, the loving community of other remarkable women, and Jen's wise guidance and facilitation. I was right. Jen's deep experience facilitating retreats is evident in every graceful, moving moment of the experience. When I met a friend for dinner the day I got back she said, 'Oh my God, I have never seen you look like this. You are GLOWING.' I got great writing done, learned a lot, but most of all, fed my soul."
– Tara Sophia Mohr, author and women's leadership expert, taramohr.com
Who Is Jen?
Jennifer Louden is a personal growth pioneer who helped launch the concept of self-care with her first bestseller, The Woman's Comfort Book. Since then, she's written seven additional books on well-being and whole living, including The Woman' s Retreat Book and The Life Organizer, with close to a million copies of her books in print in nine languages. 
Jennifer has spoken around the U.S., Canada, and Europe, and has written a national magazine column for a Martha Stewart magazine. She's been profiled or quoted in dozens of major magazines; two of Brené Brown's books, Daring Greatly and Dare to Lead; and appeared on hundreds of TV, radio shows and podcasts—even on Oprah.
Her newest and most personal book Why Bother? Discover the Desire for What's Next has over 500 5-star reviews and won the Silver Nautilus Award.
She has been coaching writers for 20 years.
Jen's superpower is loving you into doing. She thrives on helping you believe in yourself through taking action on your writing desires. She is a master at creating safe grounded space for real work and lasting breakthroughs to happen.
More Love from Our Retreat Alumni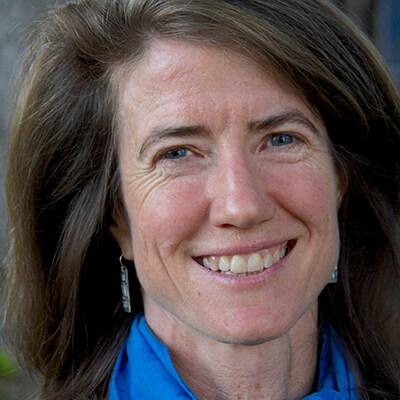 "Whether you are a seasoned author or a newbie, Jen Louden's retreats provide a perfect blend of structure and spaciousness to allow for your creative muse to emerge. I felt unfettered by fear of criticism, enriched by the writing exercises and group discussions, and nourished by the emphasis on deep listening to my own voice. This was a true gift in my life, and I would recommend it to all who yearn to inspire the writer within them."
"This retreat with Jen and the community of women who came together was more than a week of writing. Her approach, center in self-love and motivation, reminded me that doing my work is centered in believing in my own capabilities, honoring myself– and in that honoring giving birth to my thoughts and experiences through writing."
– Walker Thornton | Speaker, Author, Educator | WalkerThornton.com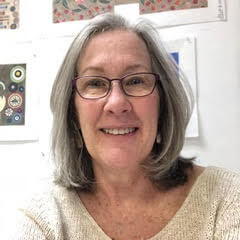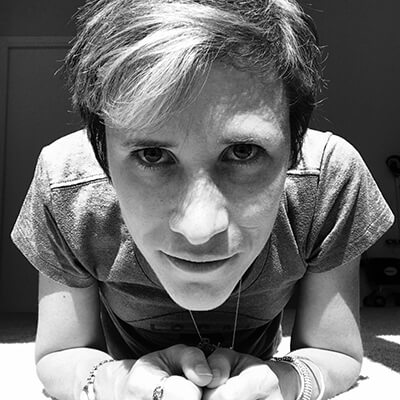 "The Taos Writers Retreat shifted the lens on not just my writing but also myself. I have finally been given permission to see the writing process through a compassionate and creative lens which gives me more freedom on the page. Jen's capacity to hold space for us while we understood our inner critic and bravely brought pen to paper is a key piece of the week, and our relationships to ourselves and with each other is stronger because of it. The magic of Taos does not remain contained in the mountains but travels with us and through us as we create more magic in our stories. I am forever grateful for this experience."
– Lara C.C. Pence, PsyD, MBA | Licensed Clinical Psychologist | DrLaraPence.com
"I came away from the Retreat knowing where I was going with my writing project. Prior to that, much frustration! I feel I changed as a writer because I value my voice in my writing now, I learned about Enoughness which really seems to bring more production in my writing than if I hadn't experienced what it means. So much encouragement from Jen and the other writers. A time of awakening!"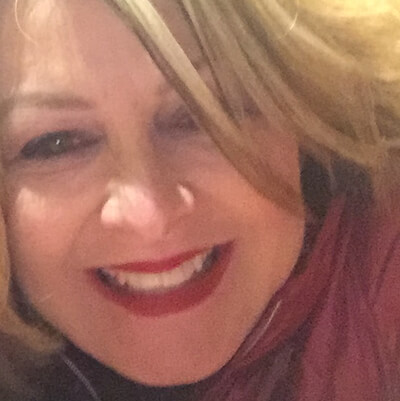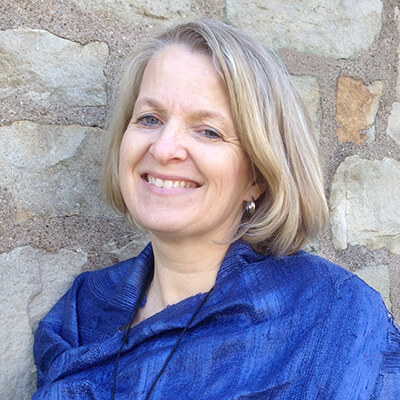 "This was my first writer's retreat and, while I accomplished my personal goals of writing a certain number of pages and accepting (finally) that I was indeed a writer, there were so many other benefits. The early morning dance sessions and afternoon yoga helped to stimulate creativity and literally shake loose old habits and routines. This enabled me to approach my work from different perspectives. The small and large group sessions provided invaluable support and a safe and nurturing environment for all. Jen Louden is an outstanding facilitator – knowledgeable, kind, enthusiastic and approachable. I cannot recommend Jen Louden and any enterprise she is involved with enough!"
"If you're a writer, want to be a writer, are writing but refuse to accept the title: make it your goal to find @jenlouden and start getting her email newsletter today..I did that over 2 years ago and last week it became clear why I felt called to her work, even during the most insane time of my life- tiny babies, tiny apartment, tiny pockets of time to write.
It's taken me a few days to say anything about Jen's retreat for writers I attended last week because leaving Taos, it felt like the most valuable things I took with me were intangible and beyond words.
But now that I'm back in life, the tangibles are showing up left and right.
I learned why I write, how to better assess my work,how to stay with the process even when chocolate and Netflix are calling,and how to understand, or even silence, my inner critics.
Jen, a career writer and self-care guru extraordinaire, has the retreat life down to a science- and her science is Safety. I can't get over how emotionally safe and valued I felt the entire 7 days.
She creates an environment of love and respect (and FUN!) that can't help but permeate one's writing and ability to dig deep to discover what's dying to be said.
I met incredible women from across the country, Canada and Australia; no two were alike and yet we were totally alike.
Writing fiction and nonfiction, memoir and blog posts, the reasons for writing varied little, the themes pointing to the same values, and the act of sharing a safe space for a time created bonds I thought were only found in jokes about women's retreats.
My favorite line all week: "This is what my husband was afraid would happen!" when we were all sobbing and wishing we could join the JL cult for life and call it good.
It's hard to get away, especially with small kids. I'm grateful to have a village to raise my children with me,and grateful for a husband who tells my kids that Mom is out doing something she loves a lot so she can come home and do what she loves most.
Investing in myself this way pays dividends to my family; I'm seeing them already.
Just don't get me started on the food. I took a million photos of the food I didn't have to cook"