What would it take for you to turn down an interview to run JJ Abrams production company? Ask Meg LeFavue, the Oscar-nominated writer of Inside Out, who had to DO this after committing to her creative calling to become a writer.
Meg LeFauve and her frequent writing partner and podcast co-host Lorien McKenna BOTH get extremely candid about the challenges and essential importance of committing to your artistic path and declaring it. The power of saying: "I'm a writer" can't be overstated if you decide to take that leap.
In this episode:
The power of declaring, "I'm a writer!" (or whatever kind of creative you are)
The importance of creative time management and the practicality of balancing multiple creative projects
The sacred call to tell your stories
Why "pick me" is only part of the process and why choosing yourself matters more
The magic of keeping your flame alive by letting yourself be a beginner
The stressful reality of earning a living as a creative
Hiding as a survival instinct and how to override your emotional immune system to show up and be seen
Meg talked about what that leap was like when she decided to go from running Jodi Foster's production company to declaring herself a writer.
"For me, it was a series of leaps. It's not like in the movies, where it's like the climax of the movie and you did it and now you're done. It's a series of leaps. So the first leap was realizing that I was complaining a lot about not doing it [writing], and my husband kind of put my feet to the fire by saying, 'either do it or you can never complain about it again.' I took him up on that."
But when JJ tempted her back, she had to leap again by finding the courage to say 'no.' I think you'll love what happened.
Years later, when she was nominated for an Academy Award, Meg recognized it had been a journey of little jumps, constantly jumping, constantly choosing herself, and specifically herself as a writer—all with the help of people who supported her along the way.
Lorien had to choose herself again and again too. From taking a $10 per hour one day a week internship at Pixar in her 30s, to finding every opportunity she could to learn and grow, to committing to her identity as a writer, even when she didn't always feel confident declaring it.
The creative life often means making practical decisions about managing multiple projects and keeping lots of pots boiling at once—to earn a living, keep the inspiration going, and stay in the game.
And while screenwriting on the level that Meg and Lorien work requires getting picked, the power is really in picking yourself. As Meg says,
"The choice is my story, the choice is my passion. And if you don't like it, I love it…Even if it gets made, you're going to get reviewed, and some critics are not going to like it. You're going to get notes, and people are gonna go, 'I don't get it.' I know what I do. And I love it. So, you know, you have to love it on its own for itself."
But no matter how confident you are in your calling as a creative, you also have to deal with the stressful realities of earning a living. So we dove into the nitty gritty of how Meg and Lorien manage this. No matter how hard, we all agreed that your worst day as a writer is better than your best day in a job that's not aligned with your authentic calling.
We also discuss questions around creative time management, why failure is an essential part of the creative process, hiding as a survival instinct, how to show up and be seen, and what they are learning next.
Join me as we discover how Meg LeFavue and Lorien McKenna create out loud.
Visit jenniferlouden.com/podcastkit to get instant access to a collection of audios that will
help you with some of the most common struggles we creatives have to manage including fear of choosing,
falling into compare and despair, managing the inner critic (s),
and feeling too exposed and vulnerable when you put yourself or your work into the world.
Watch this video to learn how!
Start your

book,

find your

hook,

and finally publish your

non-fiction book.
Start your book,
find your hook,
and finally publish your


non-fiction book.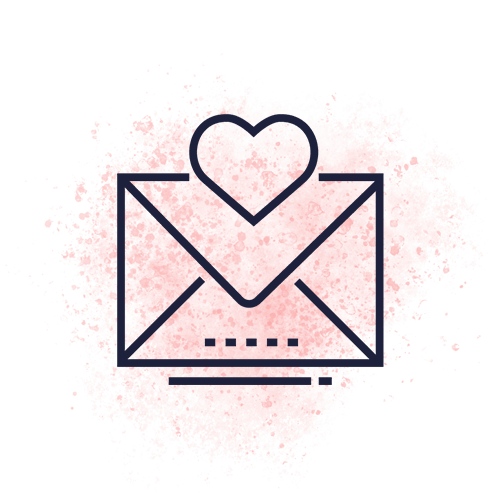 Need Help Getting Started
Making Your Thing?
Grab the stunningly intuitive & effective:
Jettison self-doubt and create out loud today. Plus a shot of weekly email moxie. And it's all free!
I'm not one of those creepy people who make it hard to unsubscribe or email you again nine years after you've unsubscribed. Giving me your email is like a coffee date, not a marriage proposal.