In this episode, I had the incredible pleasure of talking to Toya Gavin of Legally Bold. She's a lawyer and a coach who helps women of color find professional satisfaction and never feel overworked, underpaid, or unhappy in their work again. She empowers women — especially Black and brown women — to be bold and courageous in the face of racism and internalized racism and she's taken a stand for ethical marketing practices in the process.
For better or worse, so much of the creative life relies on marketing, which can feel icky. But for this attorney turned life and career coach, who has brilliantly built her business through her own ingenious marketing strategies, it doesn't have to feel icky. Instead, it can feel social, constructive, and even beneficial for those who deserve to hear about your endeavors.
Though Toya and I both struggle with that instinct to want to be the invisible creative, in this episode we talk about how today's creator economy just doesn't support that, and instead, we must CREATE OUT LOUD!
Listen in as we discuss:
1:50 – Why Toya transitioned from practicing law to coaching women
4:40 – Gaining the permission and confidence to dream
5:30 – Vulnerability and internalized racism in personal branding and self-promotion
7:10 – Why Black women need Black coaches, and why we all need to work with coaches and professionals who understand our values, cultural context, and experiences
11:35 – The non-competitive intrinsic motivation that fuels Toya's creativity and keeps her going
17:00 – Teaching to learn and the art of coaching
23:00 – Identity issues and career-related ego as part of the creative journey
28:00 – Creating a cohesive marketing approach in a self-determined business by communicating your values and core messages
31:30 – Expanding your audience while taking your existing audience with you
33:00 – How to do marketing that feels good and centers humanity
38:30 – The importance of not hiding, not being invisible, and the inner work of being unseen
41:00 – Building self-trust in showing up and contributing to the spaces we're in
45:55 – The distinction between hiding and taking a break, invisibility and choosing to uncloak yourself
47:00 – How replacing your salary with your creative business is empowering and more doable than you might think, without requiring multiple six-figures in revenue
51:30 – Leading with her values and providing unconditional support
Visit jenniferlouden.com/podcastkit to get instant access to a collection of audios that will
help you with some of the most common struggles we creatives have to manage including fear of choosing,
falling into compare and despair, managing the inner critic (s),
and feeling too exposed and vulnerable when you put yourself or your work into the world.
Watch this video to learn how!
Start your

book,

find your

hook,

and finally publish your

non-fiction book.
Start your book,
find your hook,
and finally publish your


non-fiction book.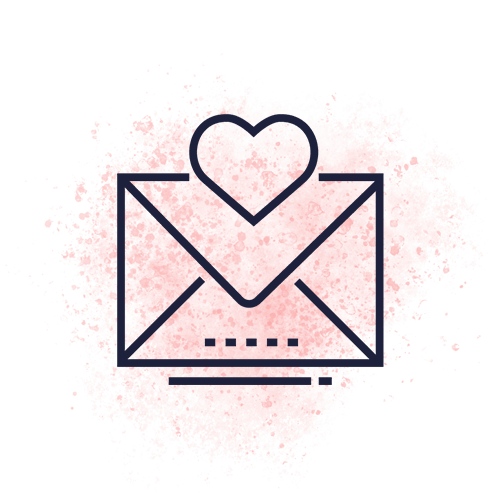 Need Help Getting Started
Making Your Thing?
Grab the stunningly intuitive & effective:
Jettison self-doubt and create out loud today. Plus a shot of weekly email moxie. And it's all free!
I'm not one of those creepy people who make it hard to unsubscribe or email you again nine years after you've unsubscribed. Giving me your email is like a coffee date, not a marriage proposal.