Want to Clear Out the
Stuck

on Your Next Creative Thing?
(or your current creative thing?)
I help you gain clarity, find focus, and get into motion.
When you run a business or write or podcast or do anything that comes from your heart, it can be lonely. And exciting. And confusing. Exhilarating.
There is so much NOISE about what is the right way to create your work, market it, grow your platform (and who came up with that weird word anyway?), craft your offers, structure your book, stay motivated when things go south…
So much to do, to choose, to decide…
And often all by yourself. Even if you have a team, you are the one making the decisions.
How do you stay focused and in action on what matters to you?
That's where a Blast of Jen comes in.
A 90-minute VIP strategy session + game plan + priority follow-up support, that gets right to the heart of exactly what you need right now to shake off the stuck and get going again.
I've been doing the self-employed micro-business thing for nearly 30 years. I've had lots of success and I've fallen into lots of confusing demoralizing holes. I'd love nothing more then to tap into my experience, both as a business owner and coach to lots of small business owners and writers over the last 20 years, to help you.
A Blast of Jen will cut through the noise, the shoulds, the confusion, (and yes, any shame, opportunity cost and compare and despair), and generate clear options so when we are done, you have a direction and clarify for the next 3-6 months.
Working with me in this quick-fire intensive way is perfect for you if you're already pretty established but you're looking for answers to burning questions, need a seasoned creator and business owner to jam with, and want some concrete action steps to move forward.
I send you my handy Pre-Blast Off to fill out. You will get so much clarity simply from filling it out. Then I study it and put my brain on your creative universe.
Next, we'll meet for 90 minutes on Zoom – and I listen closely to what's truly going on and we zero right in to clear out the stuck. I am part mentor, part coach, part compassionate listener, and all in.
After our meeting, I'll create a document for you with a summary of your next steps, any links, introductions or referrals we've discussed, and send it over within 24 hours.
Who is this a good fit for a Blast of Jen?
You are making something and you run the show.
You need outside seasoned eyes.
You want less overwhelm or more profit or to get something unsnarled.
You can implement the ideas and strategies we generate.
You aren't going into debt to pay for the session -- it's not an investment you will recoup, it's an expense you can afford.
You need outside eyes to help you make a choice: about writing (to write, what to write, how to structure), what program or retreat to lead, how to structure your time or business to make more profit, how to increase your email list or following, how to market an offer more effectively.
You have the feeling experienced outside eyes are needed to get you soaring again.
You are utterly allergic to quick-fix get-rich advice and embrace incremental growth.
Why is it called a Blast of Jen?
I talk fast, think fast, and process fast.
I'm going to give you a ton of stuff to implement. If that overwhelms you or you need someone to walk with you through implementation, we aren't the best match. (I will help you drill down into next steps and refer you to any resources I have for implementation but I am not available for that work.)
Let me start by telling you what I am not.
I am not someone who has made a million dollars in profit in one year or in one month.
I am not someone who has ever lost sleep over what she charged for what she delivered.
I am not someone who lives a lavish lifestyle as proof of my success.
I am not someone who is ever going to define my success (or yours) by the dollar amount you make(ew).
My best friends are not my affiliates.
A 58-year-old woman who has been self-employed since a year after college (USC film school).
The first years of my writing career were only possible because of a small family inheritance that allowed me to write screenplays with marginal success and eventually sell my first book, The Woman's Comfort Book, which became a bestseller and launched my career in 1992.
I launched my first website and started my email list in 1999.
I have regularly grossed mid-six-figures in my business with an average profit of 60% or more.
(And I have chased the wrong goals, said no to things I should have said yes to, listened to the wrong advisors, wasted money on magic solutions, spread myself too thin, and thus had some lean years so yep, I get the struggle.)
multiple income streams since 1990
six-figure book advances, six-figure (annual) book royalties
five and six-figure speaking fees, five and six-figure spokesperson fees and retainers
online membership sites with an average membership of 450-600 individuals for years
numerous successful, long-running online courses
virtual and in-person workshops
sold-out virtual and in-person retreats
national magazine column and radio show
coaching and mentoring (I attended Newfield Network coaching school)
national magazine column and radio show
and other stuff I've forgotten.
I have published eight books (give or take a gift book or two) with big publishing houses (often called "the big five") and mid-sized publishers with close to a million copies in print in nine languages.
I self-published two books in 2020.
I have written my newsletter list weekly since 2000.
I have coached many business owners who came to me, mostly "on the sly" because they admired how I did my business, many who are very high-profile but secretly struggling.
I'm a genius at bringing a group of like-minded people together to create something powerful and transformational together.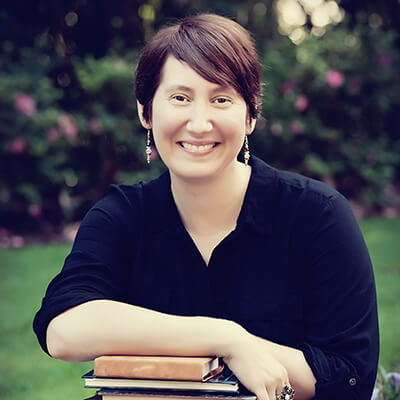 "I booked the Blast of Jen session at a time when two writing projects I'd been working on were coming to a close, and I had been approached with an opportunity that I wasn't sure about pursuing. This opportunity is one that I wanted so badly to be excited about, but that I was hesitant to give myself permission to go there. Sort of an "it's too good to be true" moment.
At the end of the session with Jen, I felt so much clearer. I was – and still am – excited about the opportunity. I have a list of questions to explore to help me decide if this opportunity is right for me. And even more than that, I recognize that this isn't just about the opportunity itself, this is about being at a point where I'm curious about growing and changing. What's different now is that I see that excitement and nervous energy for what it is: a desire to try something new and Jen helped me recognize that it's safe to follow that desire.
Now, I'm looking forward to continuing to research my big opportunity. I'm open to the possibility that this might grow into something amazing that changes the way I work in the world. Or, that this might not be the right change, but that I'm open to change. The session helped me ease into this space in the middle, between being given an opportunity and deciding whether or not to take it, making it more comfortable here while I gather more information and explore if this change might be the right one for me.
I realize this is cryptic. I signed a confidentiality agreement regarding this whole thing, so I can't put a quote out that says exactly what I'm up to. Feel free to tweak in a way that works for you. ☺"
Professor, writer, entrepreneur
"My Blast of Jen session was exactly that–an outpouring of creative energy, inspiring advice, and honest insight from a fellow author and entrepreneur. I laughed, I cried, and I finished our session with a sense of possibility and loads of ideas to put into action when the time was right."
#1 New York Times bestselling author of the Hacker Series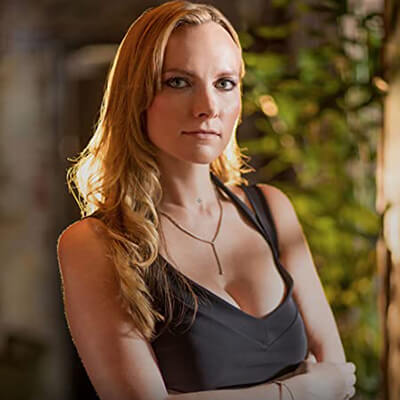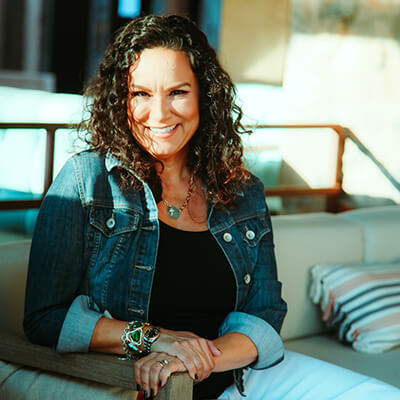 "I've worked with many coaches over my 10+ years in business, and no one is able to blend the practical with the inner work as beautifully and effectively as Jen Louden. She is not only a wise and compassionate mentor, she is also an accomplished entrepreneur with a wealth of experience. Through insightful and gentle questioning, she continuously helps me uncover how to be more authentically me in every area of my life. I'm so thankful to have her as I navigate the ever-changing landscape of business."
Best-selling author, copywriter and online business strategist,
radio show host
"Before working with Jen, I really struggled to get high-level business advice I could trust. Most business coaches understand very little about retreat businesses. And many retreat business coaches are focused on beginners.
I needed support from someone who has both experience and expertise—and Jen has tons of both. She easily spotted where I was going wrong, and suggested doable strategies that I could quickly implement given where my business is right now. She also pointed out all the things I'm doing right, which I wouldn't have recognized if it weren't for her.
Most surprising to me was how incredibly generous and supportive she was. I finished our session with new strategies and a new sense of confidence in myself and my business—which any business owner knows is half the battle. I waited a long time before reaching out to her, and that was a mistake. If you want supportive, savvy coaching that will clarify both where you are and where you should go next, you should work with Jen. Right now."
Inkwell Academic Writing Retreats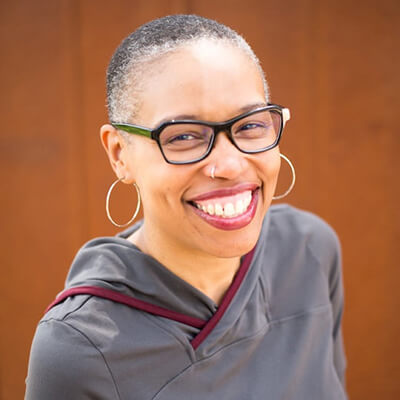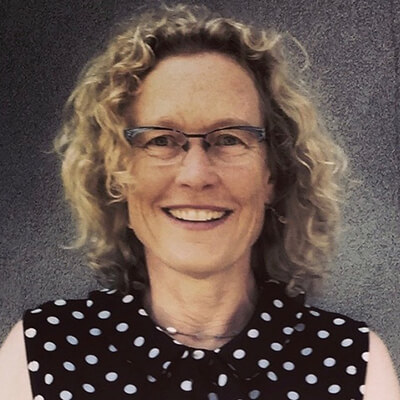 "Eight hours of coaching from Jen Louden gave me the mindset I needed to more than double my business and my income. Her expansive vision and infectious belief that I deserved more than I had shed new light on all the ways I was thinking small. Then cracks began to form in those beliefs, and they fell to the ground.
She guided me away from all the SHOULDS — I'm qualified to teach this, I should teach that — and a couple of steps later I'm teaching exactly what I want to teach, and having a great time doing it."
Author of Broken: A Love Story, writing teacher, lisajonesteaches.com
"You probably know Jen as a brilliant writer whose books have been on bestseller lists and have taken her from Oprah's stage to her more recent work supporting writers from around the globe.
What you may not know is that she has had an equally long and illustrious career as an entrepreneur who has built her success around her values of inclusiveness, diversity, social activism, radical truth, and practical creativity.
Jen has the clarity and wisdom derived from years of experience. She has guided her own business and those of her clients through shifting tides, all the while remaining true to the vision and values that are woven into every aspect of her work and life.
Work with her; you and your business will be so glad you did."
Mentor and guide for creative visionaries and entrepreneurs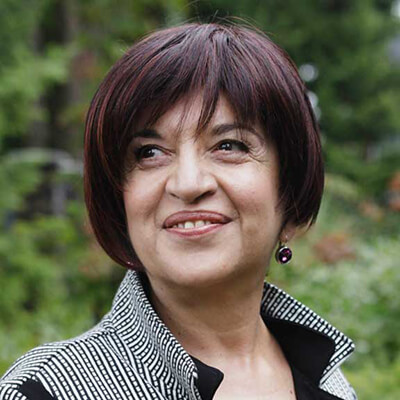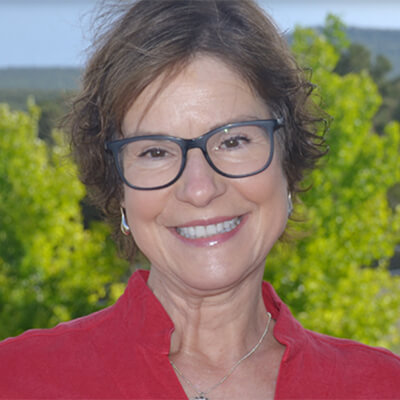 "I never dreamed my book, The Power of Natural Mentoring: Shaping the Future for Women and Girls, would be released in the middle of a pandemic.
The book is a central element in an evolving purpose and passion project for me. Women and girls urgently need each other's support on the journey to becoming our best authentic selves. The project began as a program of live workshops for pairs of women and the younger women or girls in their lives. It became clear during COVID we need each other now more than ever.
I decided to pivot and create virtual courses that would accompany the book. At that point I sought Jen Louden's strategic coaching. Her openness, casual warmth and quick understanding during the productive call led to breakthrough thinking for me. I'd been grappling with a chicken-and-egg question, unsure where to begin. Do I develop a corporate or a youth natural mentoring course first?
Because continuous learning is vital in corporate leadership today, there is great value for both the natural mentor in learning new skills as well as for the younger colleague she mentors who benefits from her mentor's role modeling during her own emerging leadership development.
The aha! moment for me came directly from Jen. She articulated the corporate perspective around natural mentoring as a "double solution for retention of the leader and engagement for the newer, emerging leader." Listening to Jen phrase it that way bolstered my confidence in moving forward. I decided to begin with corporate natural mentoring course development, followed by youth natural mentoring course development."
Author, The Power of Natural Mentoring