Hello, Holidays!
Oh yes, holidays are coming even if we may not be with our people. That absence is making me think about gifts and delighting my friends and family from afar a bit more than usual.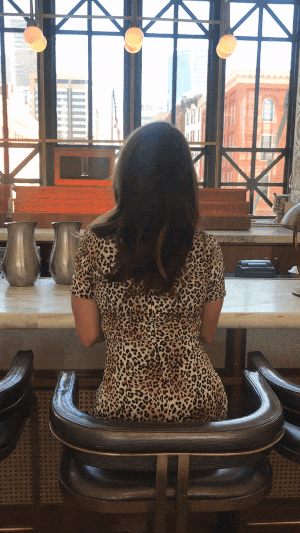 I've made a list of things I love in hopes it inspires you, and I made a list of cool places to give money to because people are hungry and the world is hurting.
These are not affiliate links, except for my book, and most products I have read or tried but not all.
BOOKS
For the person on your list who knows we must reverse climate change now, this is a hopeful, uplifting beautifully written anthology, All We Can Save.
Have a friend suffering through menopause? Give her Menopocalypse: How I Learned to Thrive During Menopause and How You Can Too.
Why Bother: Discover the Desire for What's Next by me. The perfect gift to anyone feeling down during this very challenging time including friends with kids, teachers, and people who have lost their jobs.
For kids who care about the earth, a great list of kids' books on helping the environment.
A romance novel about neurodiverse folks.
Dan Rather's book is a great choice for the burned out politico or the family member who does not see eye-to-eye with you.
BEAUTY STUFF
I overplucked my eyebrows as a teenager and that, plus age, had me feeling unhappy with the length of my eyebrows. I know, silly, but hey, truthful. I finally found something that works. Grande Lash. My brows are almost filled in!
I use these facial products under the Ordinary tab. They test good to excellent (depending on the product) for environmental safety. Super affordable although some of the packaging is not great.
Zero Waste Cosmetics.
RUNNERS AND OTHERS WHO LIKE TO MOVE
I like these running glasses that stay on my face and don't make me look like dorky. The Swank style is my favorite.
If you want excellent quality super-comfy running clothes that last forever and also support an ethical woman-owned company, look no further than Oiselle. I'm partial to their Long Roga shorts and the Lux long sleeve.
BAUBLES AND SUCH
Love this Etsy store for jewelry. Buy now to ensure delivery by the holidays.
An aquarium ring! Just a few in stock.
Handmade tasteful inspirational signs and bags and pins. (order by December 1st for holiday delivery). My favorite: Create and Resist.
GIFTS FOR WRITERS
A classic movie channel subscription.
Future best-selling author mug.
GIVE MONEY AWAY
Frontline Worker's Counseling Project
Give some moola and then make a card telling your person you gifted to this project.
Give the gift of sight and buy a lovely card or use their e-cards. This year you might give to the Native American Focus as native communities are especially hard hit by the virus.
Give the gift of an elephant or rhino. You can email or print and mail the adorable certificate.
Feed America. With 10% of Americans hungry or experiencing food insecurity, this charity helps you find your local food bank or donate directly.
Here's to giving as the best mood lifter.
---
Want to get your bother on starting now?
Read the first chapter from my new book for a jolt of fresh perspective and possibility, and a radical reframe on what to do when you are feeling lost, blah, unmotivated, or burned out, in any area of your life or for any reason — even success!