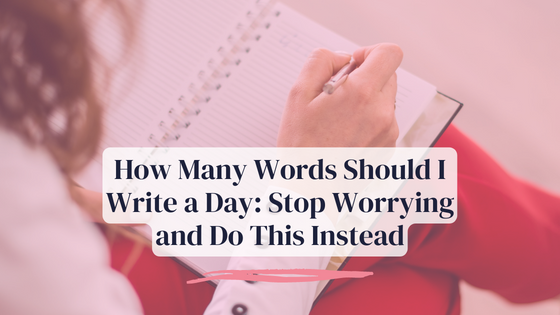 "How many words should I write a day?" is a question I hear almost every week from at least one of my writing clients. 
I understand why writers ask, 'how many words should I write a day?', because we are the type of animal who loves and even needs to measure things. 
The status part of our brain wants to know we are winning the game!
Plus, it's so reassuring to see your word count grow and be able to say to yourself, "I wrote a lot of words today!"
But focusing on how to write a lot of words can have a nasty effect on your writing success for one big reason…because:
If you don't know…
Why you are writing all those words
If you don't know how they develop your big idea
If you don't know how they fit with your hook (or if you are writing fiction, how those words propel the novel's narrative drive and develop your character)…
You'll end up with a lot of words but words that nobody wants to read.
How many words should I write a day is an unhelpful question because it puts the focus on something you can measure, which is reassuring, but it takes your focus off the important stuff, like:
Are you developing a book or essay or blog post that says something worthwhile?
    It's easy to write 500 or even 1000 words a day, that doesn't mean much. I've done it!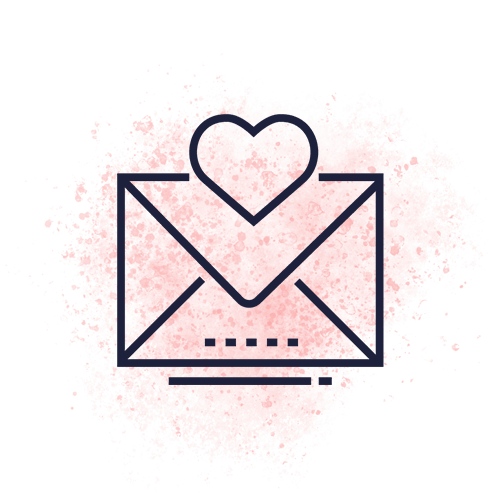 From the national best-selling author of The Woman's Comfort Book and Why Bother.
5 Ways to Start
Your Non-Fiction Book
You can write your book faster, easier, and better.
I've written 9 books with about a million copies sold.
I'm not one of those creepy people who make it hard to unsubscribe or email you again nine years after you've unsubscribed. Giving me your email is like a coffee date, not a marriage proposal.
Are you writing something that you care about, and that fits your goals?
    Why are you writing? To build your business, to spread your signature ideas, to get hired, to  leave stories behind, to entertain and delight?
Are you writing something someone will care about, that will change your reader, guide them, uplift or entertain them?
Who will care? Who will be served?
Are you taking the time to organize all those words so you can find them later? 
    If you want to lose confidence as a writer and ground to halt on your projects, then don't take time to organize your work and don't keep your systems up to date.   
But what about genre writers? They need to write a lot of words. 
Yes, people who are writing a book or more a year have to focus on volume. This book can be helpful.
For the rest of mere mortals, the usual advice applies to writing:
Decide what you will write beforehand. How does it move your project or goal forward?
Set a timer for 25 minutes.
Listen to music or something like Coffitivity or wear noise-canceling headphones.
Close your tabs, turn off your email, and hide your phone (even seeing your phone distracts your brain).
Turn off the internet if you need more help avoiding distractions.
Take a screen-free break after 25 minutes and do something active like take a walk or wash the dishes. Do not answer emails or check TikTok!
Rinse and repeat. 
If you give yourself two blocks of time designed like this and don't multitask or distract yourself, you will write a lot of words and they will be words that matter. 
How many words should you write in a day? Who cares as long as they're words that count!
Are you on the advance list for Taos and my new programs Start Your Book, Find your Hook and Finish Your Book, Find Your Reader? Seats will go fast.